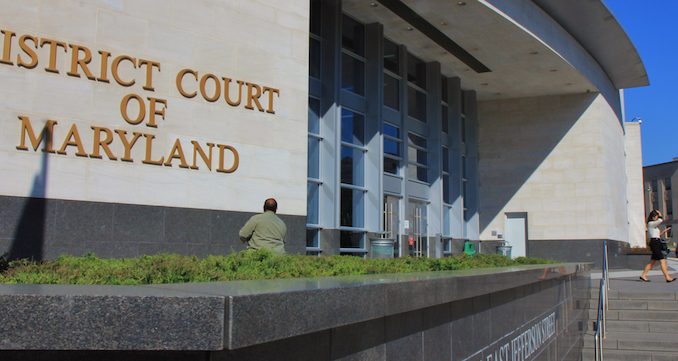 Advocates hailed the new ruling a victory for transgender service members.
The Justice Department described the decision as premature.
Federal court judge said that the impact of administration's transgender military ban is already felt through stigma, cancelled medical procedures, and lost promotions.
The ban against enlisting transgender troops in the military continues to draw judicial obstacles as the second federal court judge issued a ruling to block it according to a transgender news by the New York Times last Tuesday.
Judge Marvin J. Garbis of the Federal District Court for Maryland also called out President Donald Trump's announcement via a series of messages on Twitter capricious, arbitrary and unqualified.
In his preliminary injunction, Judge Garbis' 53-page order said that the policy discharging all active transgender service people and disallowing the enlistment of transgender candidates would likely violate equal protection provisions of the Constitution.
Transgender victory
While the Justice Department argued that the ruling was premature because no troops were discharged as a result of the ban, Judge Garbis said the impact of the current policy is already felt through stigma, cancelled medical procedures and lost promotions.
"We disagree with the court's ruling and are currently evaluating the next steps," said Justice Department spokeswoman, Lauren Ehrsam. She added that the ruling was premature because the Defense Department was still reviewing its transgender policy.
The lawsuit was filed by the American Civil Liberties Union on behalf of six service members. They said in a statement that the ruling was a victory over uninformed speculation, myths, and stereotypes.
"Today is a victory for transgender service members across the country," explained Joshua Block who represented the service members. "We're pleased that the courts have stepped in to ensure that trans service members are treated with the dignity and respect they deserve."
Second federal court ruling
This is the second time a federal court judge ruled to block the transgender military ban.
Judge Colleen Kollar-Kotelly of the Federal District Court for the District of Columbia issued a decision last month blocking the ban, saying, "There is absolutely no support for the claim that the ongoing service of transgender people would have any negative effective on the military at all."
While Judge Kollar-Kotelly's ruling did not halt the policy's prohibition against gender-reassignment surgery at the government's expense, Judge Garbis' order specifically does. This would mean putting back in place an Obama-era policy that allows transgender troops to enlist as well as receive medical care for their transition through the military.
The Trump administration appealed last month's ruling, signalling an intent to pursue the removal of transgender service members.
Trump's announcement and lawsuits
Trump took on Twitter last July to announce that his administration will no longer allow or accept transgender troops into the service, citing tremendous medical costs and disruption in military readiness.
A month after, he instructed the Pentagon to draw up plans implementing the ban through a memorandum, transforming his tweets to an official policy.
His decision blindsided top military leaders who had already started integrating transgender troops.
Lawsuits immediately were filed. The plaintiffs in Judge Garbis' suit were a Navy computer analyst who planned to make a military career, an Air Force suicide prevention officer who was awarded "Airman of the Year", and an Army cavalry scout who is about to start drill sergeant school in January.
Many have seen action in Afghanistan. Recently, however, their careers have been sidelined and surgeries cancelled.
Several attorneys general also submitted their briefs in support of transgender service members against the block, stating that Trump's reasons were unsupported by evidence.
A study conducted by RAND Corporation and commissioned by the Pentagon revealed that there are between 2,000 to 11,000 active transgender service members. Their healthcare requirements would cost the government between $2.4 million to $8.4 million annually, an amount that represents just 0.1 percent according to a Department of Defense study.
The RAND study also concluded that transgender service members have little or no impact on unit cohesion, operational effectiveness, or readiness.