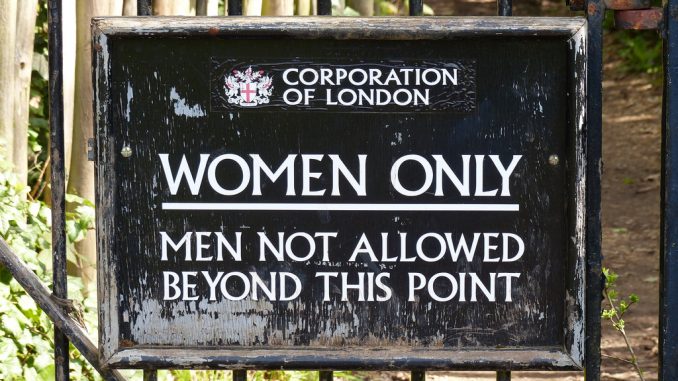 Regular swimmers at women-only Hampstead Heath pond expressed outrage in response to a policy change that allowed individuals who identify as women and who are transitioning in using the facilities.
Trans Actual, a transgender advocacy group, praised City of London Corporation for makings its policy inclusive and said that transgender women are also women.
City of London Corporation spokesperson said that their staff took transgender awareness courses and that the company is working hand in hand with LGBT community to make its facilities address their needs.
Women for years have swum in Hampstead Heath away from the prying eyes of men.
According to the Daily Mail transgender latest news  published on December 30, the pond had started accepting transgender women to bathe, sparking complaints from women against men who identify as women and wearing female swimming attire.
Few private spaces for women
Pond regular Margaret Roberts shared an incident when a Spanish male refused to leave and instead claimed that she identify as a woman. Another young man wore bikini during the summer, drawing negative response from fellow female pond users.
"I and many others are threatened by having to have essentially "cross dressers come" to the pond and openly use our private space. Women have few private spaces and we have had to fight many times to keep the pond open," Roberts, who have been frequenting the pond to swim for 32 years, said.
Female bathers also expressed opposition with the prospect of admitting men who are in the middle of transition to use the facilities when there is a men's and a mixed pond available to use in Heath.
Roberts continued, "Can men not allow women to have any private space?"
Feminist writer Julie Bindel also stated, "It is totally unacceptable to allow men who identify as women, but who are otherwise male bodied and socialised as men, to be in a women-only space. I have seen mothers bring their young daughters who are self-conscious about their bodies but want to feel good about swimming and exposing their skin to the sun. The last thing they want is to look behind them and see a male-bodied person pretending to be a woman in order to gawp at them."
Inclusive policy
In the article run by the Evening Standard, the trans rights group Trans Actual commented on Twitter to respond to the issue.
"The Ladies' Pond is still preserved for women. Trans women are women. We're not sure why you're referring to trans women as men," the group tweeted.
It has also extended its praise to the City of London Corporation, the company that operates the pond, for changing its policies to become more inclusive, saying, "Well done @cityoflondon for your trans-inclusive approach."
A spokesperson from City of London Corporation said that individuals who identify as female and in the midst of their transition are now allowed to use the facilities in the pond.
"Over the last year all lifeguards and managers at Hampstead Heath ponds have taken transgender awareness training courses, which have been offered to, and taken by, the ponds' swimming associations as well," the spokesperson was quoted saying. "We are working with the LGBTQ community to ensure our facilities are fit to serve the needs of everyone who enjoys them, and will continue to do so in the future."