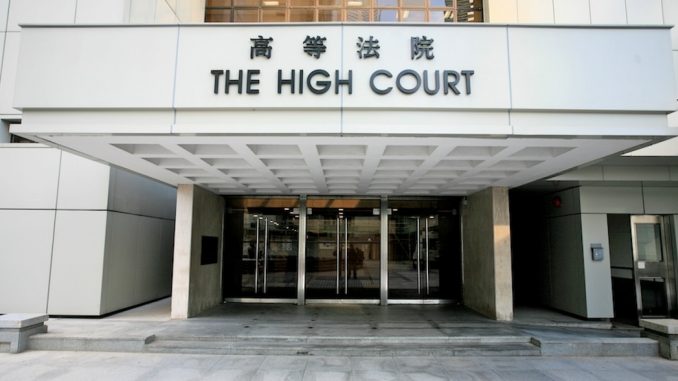 Three transgender men asked Hong Kong's High Court for a judicial review on Commissioner of Registration's refusal to issue their identity cards that show their gender identity as male.
They claimed that the official refusal from the government constituted an infringement on their right from being subjected to inhumane or degrading treatment, as well on their rights to privacy.
In addition, they faced difficulties in everyday life including access to jobs and even when performing everyday tasks such as doing bank transactions.
Hong Kong's High Court started hearing the legal challenge raised by three transgender men against the government's requirement of sex reassignment surgery before they can secure identity cards that bear their gender identity.
SCMP's transgender latest news published on January 9 on its website stated that the applicants asked for the country's highest court for a judicial review over the Commissioner of Registration's refusal to issue their cards that would show they are males.
Infringing on human rights
They plaintiffs were identified as Q, who filed for legal gender change application in November, "R", and Henry Edward Tse, who filed their application in April and May of last year, respectively.
They claimed that such refusal constituted an infringement from being subjected to inhumane or degrading treatment, as well as on their rights to privacy.
Furthermore, they said that it also amounted to indirect discrimination as stated under the Sex Discrimination Ordinance.
Hectar Pun SC, on behalf of the applicants, explained they were all living as men in Hong Kong and Britain.
"They have completed medical treatments and they have transitioned from female to male] according to their psychiatrist," he said.
While Pun understood that the government can set criteria for changes on identity cards, he disagreed with the policy of the government in requiring applicants who transitioned from female to male to have their reproductive system – including uterus and ovaries – to be completely removed and a penis to be constructed in place.
"We are challenging that part or requirement, which we say is unlawful for various reasons," Pun said. He continued that such an invasive surgery was out of proportion to the request.
Female to male transition
All applicants were said to have undergone medical transition including chest reconstruction and hormone treatment. They developed facial hair, deeper voice, and muscle tone.
One of the applicants was granted by the British government a gender reassignment certificate, while two possessed British passports that bear their sex as male.
Their Hong Kong documents such as passports and identity cards, however, still showed their gender as female.
Pun said that all three faced difficulties in their daily lives, including access to jobs and even when performing everyday tasks such as doing bank transactions.
They were frequently subjected to questions regarding the mismatch between their appearance and the gender as indicated on their existing local identity cards.
In addition, he called on the government to conform to international human rights standards to protect its transgender citizens.
Optimism in the outcome on the lawsuit
The LGBT rights group Rainbow Action spokesman Tommy Chen said that he was optimistic that the court would issue a favorable decision in extending rights for transgender people and reject would Hong Kong administration side whose policy restricted their rights.
He also commented that the requirement of full sex change is inhuman.
Recently, a Hong Kong's equality watchdog urged the government scrap the requisite sex reassignment surgery for legal gender change.
The Court of Final Appeal, in its landmark decision in 2013 that allowed a transgender woman to marry her boyfriend, ruled that requiring full sex reassignment surgery may have an undesirable coercive effect on persons who would not otherwise be inclined to undergo the procedure.
The European Court of Human Rights also ruled April last year in favor of three transgender people in France who were initially refused to have their names and gender changed for failing to undergo compulsory sterilization.