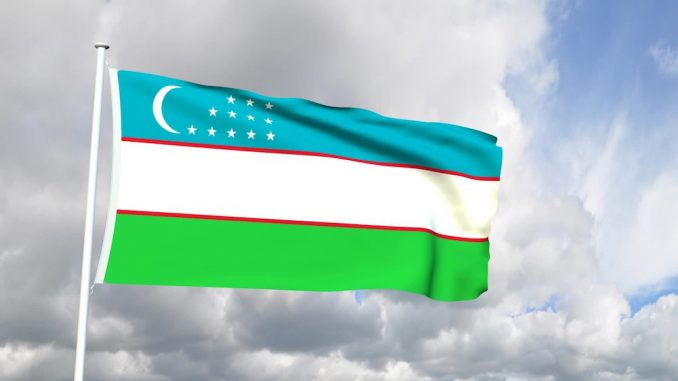 Members of the LGBT community of Uzbekistan faced deep-rooted homophobia, discrimination and threats of violence.
Transgender woman K. is seeking asylum in Belarus to escape from harsh realities she faced in her home country Uzbekistan.
Having been detained by the authorities four times from 2014 to 2017, she claimed she was forced to name other LGBT people every time she was caught and decided to flee after she was raped while in police custody last year.
Human rights and activists say that members of the LGBT community face grim realities of deep-rooted homophobia, discrimination and threats of violence in Uzbekistan, according to the transgender news  article posted on the RadioFreeEurope Radio Liberty website last Monday.
Death treats
For K., a transgender woman and whose identity is withheld for security reasons, she will be at risk of death threats back in her home country.
From the years 2014 to 2017, she was detained four times in the capital city Tashkent by the Uzbek police and security forces.
The authorities forced her to name other LGBT people that she knew each time she was in custody. When she refused, she was beaten brutally.
"I was beaten badly. After five or six days [of such abuse] you just lie there," 26-year-old K. said in an interview.
Persecution
Human Rights Watch described Uzbekistan as a country with abysmal human rights record.
It is ruled by Islam Karimov until his death in 2016 after 27 years of rule. Upon his death, former Prime Minister Shavkat Mirzyoev replaced and took power but failed to push for any meaningful improvement on human rights.
K. decided to flee when she was raped while in police custody last January 3, 2017.
However, getting away was fraught with many challenges.
"I was born in disputed territory which became disputed after the collapse of the Soviet Union," she said. "At that time there were no borders, and this area belongs to Tajikistan. There was a massive outflow of the population — to Russia and neighboring countries. And those who came to Uzbekistan have yet to be granted citizenship."
Her situation made her a person without any state, but the authorities in Uzbekistan granted her an exit visa after waiting for six months to look for a place of asylum.
Her application of asylum in Moscow was declined, denying persecution as a justifiable ground for approval.
Belarus and bad reputation
K. next sought asylum in Belarus, a country ruled by President Alyaksandr Lukashenka since 1994 and named Europe's last dictator.
The country seemed to be her best option as it has country granted her two weeks to officially file for application.
However, it has less than ideal treatment towards LGBT people. Amnesty International reported December last year that LGBT rights advocates suffer increasing hostilities as fuelled by discrimination, homophobia and Russia's crusade against non-traditional sexual relations.
In October 2016, it was one of the 17 countries that blocked United Nation's plan to include LGBT rights in new urban strategy.
Tolerance
There might be some sliver of tolerance under its existing laws.
"Our legislation allows a person to ask for protection when a person belongs to a particular social group and for this reason he or she is being persecuted at home," Belarus human rights activist Natalia Makovskaya explained. "We also appeal to the Minsk office of the Office of the UN High Commissioner for Refugees to grant K. international protection."
Makovskaya also said that after submitting the application, K. can remain in Belarus legally for up to half a year awaiting for the decision.
For K., she vowed to never go back to Uzbekistan where she would be charged for her sexual orientation.
"I hope that I am granted some type of status here, so I can avoid what I've already faced," she said. "This is a much more tolerant society."