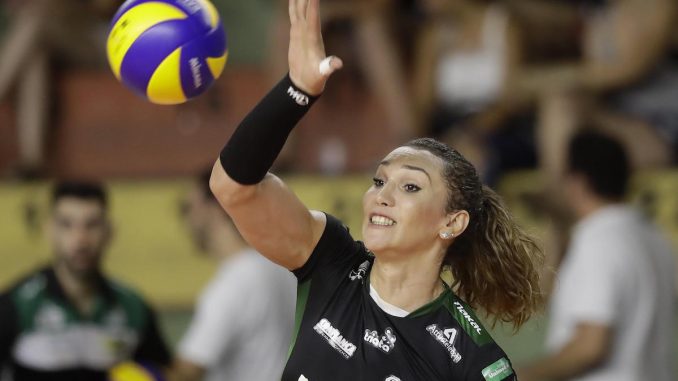 Gathered in Switzerland last week, the FIVB Medical Commission brought up the topic on transgender athletes participating in cisgender competitions.
Recently, Tiffany Abreu became the first trans volleyball player in a national club tournament in Brazil, receiving both praise and flak.
FIVB reaffirmed its commitment to fairness and objectivity in reaching decisions that will impact the sports.
The Fédération Internationale de Volleyball (FIVB) met last week to discuss, among other issues, the participation of trans athletes in the sports of volleyball according a press release on the FIVB website on January 24.
The FIVB Medical Commission gathered in Lausanne, Switzerland for talks on transgender athletes as well as anti-doping procedures, sports medicine, and promotion of healthy lifestyle through volleyball.
FIVB is the international governing body for the sports of indoor, beach, and grass volleyball.
Unfair advantage
In a recent transgender latest news, transgender volleyball player Tiffany Abreu drew both praise and flak when she was included in the official roster of players participating in Brazil Superliga, the country's top volleyball tournament for women.
Ana Paula Henkel, former Olympic medallist and volleyball player, wrote on Twitter that Abreu had an advantage over naturally-born women.
"It is not a matter of prejudice, it is physiology… Most players don't think it is fair for transsexuals to play against women. And it is not. (Abreu's) body was built with testosterone all life long," Henkel wrote.
Transgender participation
Annie Peytavin, president of the Medical Commission, said that the gathering was successful and praised the quality of the talks on the day-long meeting.
"Today we made significant headway on a number of medical issues that stand to change the face of the sport of volleyball as we know it," Peytavin said. "Of particular interest was the issue of transgender participation."
She underscored the goal of the commission for fairness and objectivity in reaching decisions that will impact the sports.
Peytavin stated, "Following in depth discussion, the FIVB Medical Commission is committed to studying this issue in order to ensure that any medical decision made by the FIVB is based on the latest data and expertise in this area, so as to ensure a fair and equitable system of competition for all athletes."
The commission also reaffirmed its mission to make a level playing field in volleyball while respecting individual choices of each athlete in FIVB indoor and beach volleyball competitions.
It also reiterated that it is up to the national federations to decide in allowing transgender athletes to join national tournaments.
Complex issue
Fernando Lima, secretary general of FIVB, acknowledged that permitting transgender athletes to join in competitions is a complex issue.
"This is a complex issue, also being debated by other international federations," Lima said. "It is important to consider many angles when making such a critical decision, given the long-lasting impact on athletes."
He continued, "We also need to be mindful of equality within gender categories and we need to analyse this further with the help of medical, ethical and legal experts among others."
In addition, Lima underscored FIVB's commitment to transparency.
"The FIVB is committed to transparency and good governance in all areas and it is vital that we integrate the knowledge and expertise of different FIVB Commissions. The FIVB will work closely with the IOC and ASOIF and we will do our best to be aligned on this sensitive issue," he explained