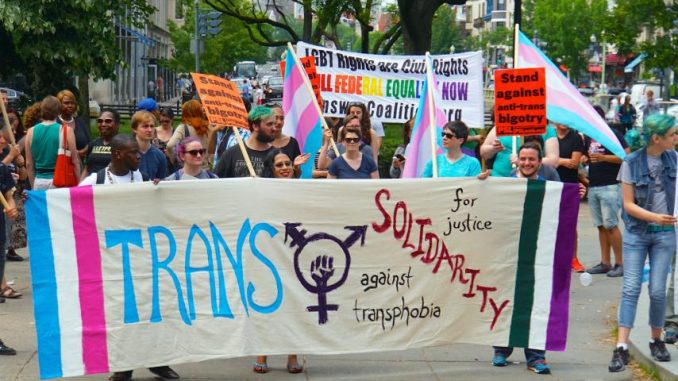 Transgender boy filed a suit in court requesting to be freed from his parents who refused to recognize his gender identity and had him undergo Christian therapy.
The parents' lawyer said that treatment for transgender people are based on hope, not science.
However, studies have shown transgender patients who undergo trans-specific treatments such as hormone replacement therapy and sex reassignment surgery experience high degree of well-being and good social integration.
A transgender child from the Hamilton County has filed a suit in court to allow him to live away from his parents who refused to recognize his gender identity.
According to the transgender news stories by the website WCPO on January 26, the boy wanted to start going to college with everyone recognizing his gender as a boy. He has been living with his grandparents who have welcomed his identity.
His parents, however, insisted that he receive a Christian therapy instead of permitting him to undergo hormone replacement therapy or sex reassignment surgery.
Parenting and transgender child
Donald Clancy of the Department of Jobs and Family services said that the parents no longer wish to look after their child.
"The parents in this case do not desire to parent their child," Clancy said. "They merely have a desire to parent a child who, in reality, no longer exists."
The parents' lawyer, Karen Brinkman, said that the parents believed that the boy was going through a phase and that denying him treatment for his transition is a measure to prevent long-term damage.
Brinkman stated, "The belief that hormone therapy or sex reassignment therapy would help patients who have gender dysphoria is based on hope, not science."
Gender dysphoria is a conflict that arises from a mismatch between the gender assigned at birth and gender identity.
Positive effects of trans-specific treatments
Studies on long-term effects on the health of transgender people have revealed that patients experience significant degree of well-being and good social integration when they receive trans-specific treatments.
According to a study, patients who received hormone replacement therapy or gender reassignment procedures showed notably fewer psychological issues and interpersonal difficulties, including a strongly increased satisfaction in life, compared to those who didn't receive any.
Paul Hunt of ProKids said that physicians and therapy experts have put forward testimony that the boy, upon their examination, had improved mental and physical health since living with his grandparents.
"The child has stated, 'I don't want to go back home,'"Jeffrey Cutcher, the lawyer who represented the grandparents, said. "'When I was home, dad chased me around the house. When I was home, I lived in terror in that home.'"
He also claimed that the longer that the court proceedings, the more difficult it is for the boy to introduce his gender identity in accordance to the way he wants to be seen.
"What we want to in the coming months around May is plan for a high school graduation, throughout the summer and fall plan for an entrance into college," Cutcher said. "We don't want to be planning a funeral."