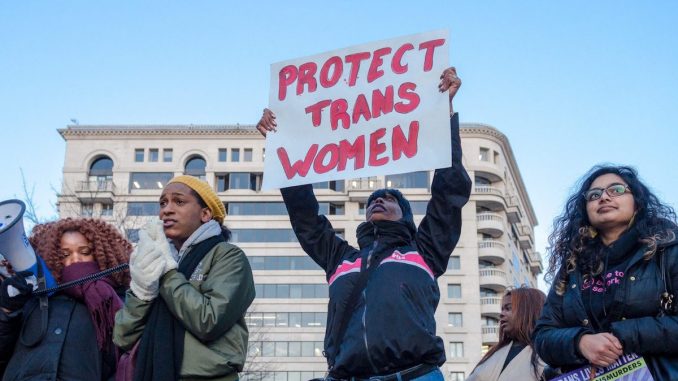 Women's Aid, one of United Kingdom's largest domestic violence charities, would open its doors to self-identifying trans women without requiring them to present gender recognition certificate.
The decision would be discussed with refuge users and other members, a process that is estimated to take up to three to four months.
While advocates hailed the move, it drew controversy particularly on discussion regarding trans women and their involvement in women-only spaces.
A United Kingdom-based women group for domestic violence is updating its rules to allow transgender staff to work in its refuges.
According to the transgender latest news by the PinkNews and posted on February 4, the Women's Aid, whose four branches in the country oversee 300 refuges where women and children can seek shelter away from home environments where they face abuse, would overturn its ban in employing people who self-identify as transgender women.
Self-identifying transgender women are welcomed
Considered as one of the country's largest charities focusing on providing assistance for victims of domestic violence, the Women's Aid would no longer require a change in official birth certificates. Instead, self-identifying transgender women would be welcomed to work.
"We have agreed to start a review of our whole transgender policy, including the possibility of employment for self-declared transgender women without a gender recognition certificate," explained Mary Mason, the charity's co-chair.
The commitment in including transgender people would undergo discussion with refuge users and charity members, which is estimated to take up to three to four months.
"We want to create a society that is free from gender-based violence and where the rights to equality and diversity are realised for everyone," the charity's England spokesperson said in an interview. "We are committed to ensuring that transgender people are treated with respect and equality and do not experience harassment or discrimination on the basis of their gender identity or for any other reason."
Update to previous guidelines
Prior guidelines required all staff to be either someone born female or a transgender individual who can provide a gender cognition certificate. The certificate signifies the change of person's legal gender that can be given two years after the start of transition.
The British government had been mulling over changing the Gender Recognition Act, a 2004 law that outlined the complex procedures applicants go through in order to have their gender legally recognized and to be given a gender recognition certificate.
Advocates had been calling on the government to make the process simpler and adopt the self-declaration system that is currently being practiced in Ireland and other European countries.
Former Secretary of State for Education and Minister for Women and Equalities Justine Greening greeted the announced changes positively but will remain to keep an open ear to voices of other groups regarding the issue.
Women-only spaces
The decision had sparked controversy regarding the role of trans women in spaces dedicated for women. Last month, a women's only recreational pond drew heated reaction when it decided to allow transgender swimmers.
The head of domestic violence charity NIA, Karen Ingala Smith, maintained that charities must work to ensure refuges remained to be spaces exclusive for women.
"I hope refuge providers protect the 'for women by women' vision of the feminist survivors and activists who built the refuge movement," she said.
She continued, "A women-only space is one of the ways we can create a sanctuary for women to begin their recovery from men's violence… "Women and children escaping violent men should at the very least be able to expect this of a refuge."
A Labor MP also took similar stance that became quickly controversial.
Backlash against Labor MP Caroline Flint was sparked due to her statement that women's spaces such as refuges have to be insulated from transgender women who look and sound like a man.
"It's important that women feel safe there," Flint said. "It's difficult to judge if someone says they define themselves as a trans woman but for all intents and purposes they look and sound like a man."
Flint insisted that while she absolutely respected trans right, she added, "There's also a worry when people start to impose the idea that children are acting a certain way because they don't want to be a boy or a girl."