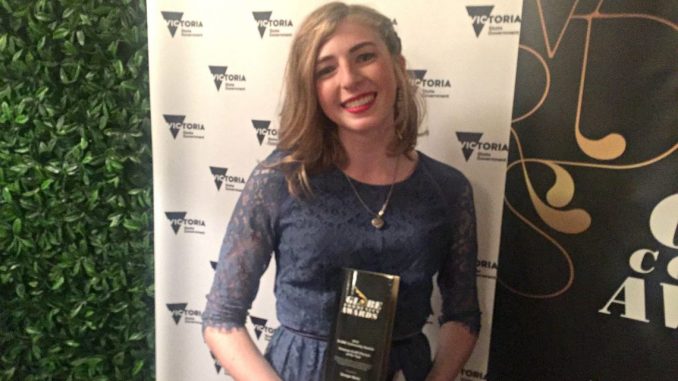 Georgie Stone, transgender woman, petitioned to abolish the legal requirement to get approval from the Family Court before being granted hormone therapy.
She said that the requirement was unfair and discriminatory.
Her story and her achievements earned her many awards including Victoria's Young Australian of the Year and the Young People's Human Rights Medal
Transgender woman Georgie Stone, 17, was hailed as one of the people responsible in changing Australia's legal system for trans individuals by ending the mandatory legal block according to the transgender top stories by BBC posted on February 15.
Her high-profile petition to lift the requirement of securing permission from the Family Court in order for transgender minors to be given hormone therapy would positively help thousands when a landmark ruling decided on her favor last November.
Unfair and discriminatory
Stone explained that appearing before a court was unfair and discriminatory.
"[It] unfair and discriminatory that we had to ask a complete stranger who isn't an expert for treatment that affects our bodies, after we'd already been approved by medical professionals," she said.
While no application has been denied yet, she said it can stressful and harmful.
"It felt weird," she said. "I was powerless – I was 15, and there was someone up there making a very important decision about my body. It was out of my hands, but I knew this was really wrong."
She shared, at the age of two years old, that she knew she was a woman. Growing up, she experienced bullying but she was thankful for her family support especially for her twin brother who stood up for her.
"My primary school made me use the disabled toilets, wouldn't let me wear the female uniform and didn't know how to support me," she said. "I'd be called out for a line as George or 'he'. That'd really hurt, but people didn't know any better."
Attracting national attention
In 2007, she was given treatment for gender dysphoria at the Melbourne's Royal Children's Hospital. By the time she was eight, she was fully accepted as a girl in her family and, a year after, she came out publicly.
When she was ten years old, she was permitted to take hormone blockers by the court and at 15, she started hormone replacement therapy.
A top-rating program, Australian Story, featured her story when she was 16 which attracted national attention. Armed with a platform to reach out to many people, she used her rising media profile to speak out and campaign.
"Through telling our stories, we got this out into the open. It'd been an issue not many knew or cared about, and we changed that through bipartisan support," she said.
She petitioned the abolition of the requirement to get approval from the Family Court before being granted hormone therapy.
"We printed out the almost 16,000 names and no sooner had I shaken an MP's [hand], I'd show them – look – this is all the people supporting this," she stated. "The Change.org petition was such a great conversation opener and the politicians could see all the people that wanted their support. It was a great physical way to show them the gravity of the issue."
Court victory
Together with another case brought by a transgender teenager named Kelvin, the court decided to remove the requirement. Now, a transgender minor will only be asked to give consent as verified by a physician and permission by parents to get hormone therapy.
"It's for those young people like [Georgie] who feel absolutely compelled in their need to have treatment like they are being their authentic self," said Dr. Michelle Telfer of the Royal Children's Hospital.
Stone said that the court victory was made possible with the support of people and organizations.
"Absolutely incredible. Closure after years of fighting – with many tears. Knowing no kids will have to experience that ever again was massive," she said.
Recognition
Daniel Andrews, Premier for the state of Victoria, said Stone was an inspiring person, saying, "In my job I get to meet some pretty inspiring people. One of those is 16-year-old Georgie Stone."
Awarded as Victoria's Young Australian of the Year and the Young People's Human Rights Medal, Stone would be school captain.
"I'm very flattered," she explained. "It's great that young trans people are being represented and given a platform."
Managing criticisms received on social media, she said, "I read them, but don't respond. You're fighting a losing battle with people that unswayable. It's so ridiculous, it's laughable."
Her next big step would be sex reassignment surgery.
"It's big surgery. I'm just getting mentally prepared for it," she continued. "I'm very excited for a new chapter to start."