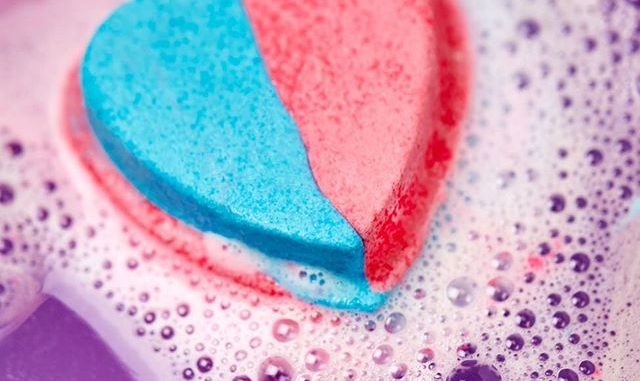 Lush, a United Kingdom-based cosmetic retailer company, has launched a 14-day campaign focusing on forwarding transgender rights.
Its campaign is centered on the sale of Inner Truth Bath Melt, with 100 percent of its sales (minus tax) to be donated to organizations advocating for the rights of transgender individuals.
The company hoped to continue the conversation, as well as educate people to become better allies of transgender and non-binary community.
A United Kingdom-based cosmetic retail company launched a transgender rights campaign according to the transgender news by the Independent website posted on February 17.
Lush, based in Dorset, launched a 14-day initiative for members of the transgender community.
Transgender rights
Famed for its all-natural cosmetics line of products and eccentric bath products, Lush had several campaigns in philanthropy. It is also quickly becoming known for its active social activism.
With the hashtag #TransRightsAreHumanRights, its campaign was centered on launching the limited edition of Inner Truth Bath Melt, a bath melt soap colored pink and blue. The design was a reference to the transgender Pride Flag.
The company was hoping to net $450,000 in sales and vowed to donate 100 percent price after tax to non-government organizations advocating for transgender rights such as the National Center for Transgender Equality and the Canadian center for Gender and Sexual Diversity.
Meanwhile, the campaign in North America would involve providing an opportunity for transgender and gender non-conforming voices to be heard. It will also include a brief video uploaded on the company's social media pages that feature employees discussing about their own varied experiences around the concept of gender.
When customers would be making a purchase anywhere in any of its many stores in the United States of America, they would also be given a guide called "How to be a Trans Ally."
Positive welcome
The campaign was launched on the company's Twitter page, saying, "For the next two weeks, we're stripping all product from our shop windows to take a deep dive into the discrimination faced by transgender people in North America while discussing how cisgender people can be good allies. #TransRightsAreHumanRights – RT if you stand with us."
The post has earned positive engagement. It has earned 3,4000 likes since its launch and customers praised the way the company was forward-thinking in its initiative.
Celebrities also recognized the brand's efforts in pushing for trans rights.
RuPaul, on his Twitter page, wrote, "I stand with @lushcosmetics and the National Center For Transgender Equality to support trans rights #TransRightsAreHumanRights"
In a statement, Lush said that there is still a long way to go.
"There is still so much work to be done," the company explained. "We hope our campaign will spark conversations and educate all of us how to become better allies to the transgender and non-binary community. It is up to all of us to raise awareness on the discriminations and dangers transgender people, including our employees, face every day."