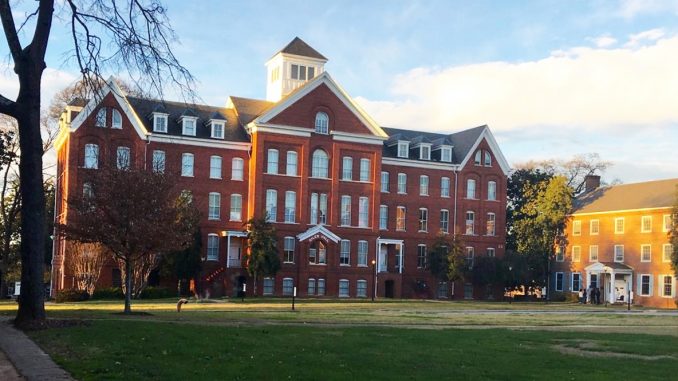 Spelman College announced that it is going to welcome transgender students for the upcoming school year beginning in fall of 2018.
The move is considered a bold step in forwarding awareness of transgender rights and equality.
In a statement published on the school's website last September 5, Spelman College president Mary S. Campbell said, "Like same-sex colleges all over the country, Spelman is taking into account evolving definitions of gender identity in a changing world and taking steps to ensure that our policies and plans reflect those changes in a manner that is consistent with our mission and the law."
Located in Atlanta, Georgia, Spelman College is America's first and oldest liberal arts Historically Black College and University (HBCU) exclusive for women.
Revising its admissions policy was a fruit of a year of research and deliberation. According to Campbell in her statement, a task force was formed in 2016 to help the school formulate a thoughtful and informed decision in response to the shift in knowledge and perception of gender identity over the years.
It now accepts any person, regardless of the sex one was born with, who identifies as a woman to apply.
No male students are admitted including students who self-identify and live consistently as men, regardless of gender assignment at birth. The policy however adds that female students who are already enrolled and who are going to transition to a man can continue to study and graduate from the institution.
The announcement was greeted positively by Tracee McDaniel, executive director of the Juxtaposed Center for Transformation in Atlanta. McDaniel said in an email to NBC, "This is another step in the right direction. Bravo to Spelman's decision makers for stepping into the inevitable future. That we are being viewed by Spelman as human beings, deserving of higher education, means a lot to our community. It's another positive advancement for equality that should be celebrated."
By opening its doors to transgender students, the elite institution becomes the second women's only HBCU to have updated its enrolment and admissions policy to accept students who consistently live and self-identify as women, regardless of their gender assignment at birth.
Bennett College of South Carolina was first in revising its policy early this year.
Other schools of higher education across the U.S. have been making similar changes in admitting students for years. The website NewNowNext noted that there were institutions that started accepting transgender individuals as early as 2014 to less publicity, including schools like Barnard, Bryn Mawr, Mills, Mount Holyoke, Simmons, Scripps, Smith and Wellesly.
Estimates from Williams Institute, a think tank at the University of California – Los Angeles law department, shows that there are 1.4 million people, representing 0.6% of the population in the United States, who identified themselves as transgender.
It is not easy to know the exact number of transgender students who are attending college. Most institutions won't say how many of their students who are currently enrolled are transgender, citing privacy concerns.