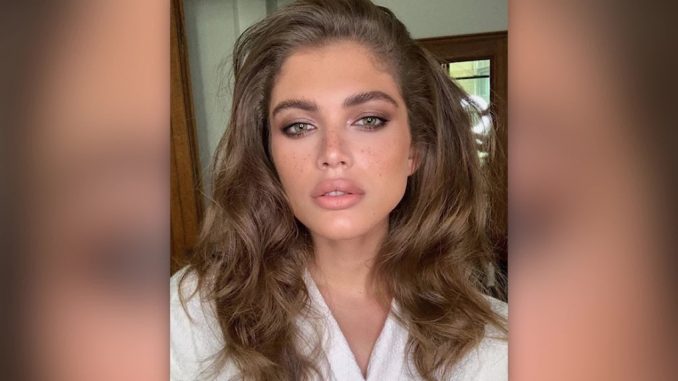 Last year, Valentina Sampaio was the first openly trans model hired by Victoria's Secret for its Pink line. This year, the 23-year-old Brazilian is making waves as Sports Illustrated selected her for the swimsuit issue which will be released on July 21.
This is not the first time that Valentina has made history in the fashion industry as she graced the cover of Vogue Paris in 2017 breaking barriers for trans models everywhere.
She wrote in a personal essay for the latest issue of Sports Illustrated saying, "Being trans usually means facing closed doors to people's hearts and minds. We face snickers, insults, fearful reactions and physical violations just for existing,"
"Our options for growing up in a loving and accepting family, having a fruitful experience at school or finding dignified work are unimaginably limited and challenging."
She also shared what it means to be trans in her home country, highlighting the deaths of trans people in Brazil. "I was born trans in a remote, humble fishing village in northern Brazil," she wrote. "[It] is a beautiful country but it also hosts the highest number of violent crimes and murders against the trans community in the world – three times that of the US."
Sports Illustrated has a history of being progressive when it comes to issues of diversity and inclusion. This step of including trans women in their magazine pushes trans visibility, trans acceptance and equality.
Valentina also stated that because she has this platform, she wants to fight for trans rights by being the voice of those who are often unheard. "I recognize that I am one of the fortunate ones, and my intention is to honor that as best I can," Ms. Sampaio said. "What unites us as humans is that we all share the common desire to be accepted and loved for who we are."