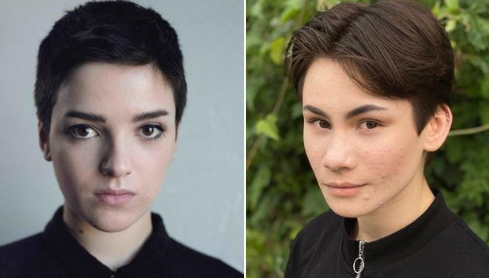 Star Trek: Discovery is on its third season as it introduces its first transgender and non-binary characters.
Actor Ian Alexander, who identifies as trans, will play Gray who is a trans character in the sci-fi series. While Blu Del Barrio will be the non-binary character Adira.
This is not the first time that Star Trek was lauded for its inclusivity as they featured the first gay married characters in a previous season.
"When I got the call that I'd been cast as Adira, I hadn't yet told the majority of my friends and family that I was non-binary. So when this happened, it felt like the universe saying 'go ahead'," del Barrio told GLAAD.
The show's new season will begin in October on the US TV network CBS. Executive producer and co-runner Michelle Paradise said, "It believes in showing people that a future without division on the basis of race, gender, gender identity or sexual orientation is entirely within our reach."
Anthony Rapp one of the actors on the show couldn't contain his excitement with the news and tweeted.