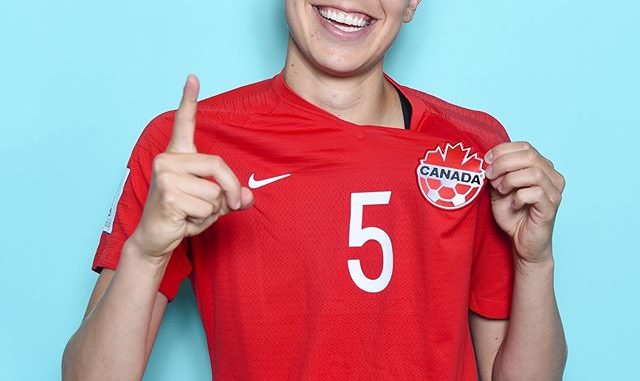 25-year-old Rebecca Quinn who plays for the NWSL's OL Reign in Washington came out as transgender on Tuesday. The soccer player and Olympian had already come out in private but made the announcement on social media just this week.
Quinn wrote on Instagram: "Coming out is HARD ( and kinda bs). I know for me it's something I'll be doing over again for the rest of my life. As I've lived as an openly trans person with the people I love most for many years, I did always wonder when I'd come out publicly."
"Instagram is a weird space. I wanted to encapsulate the feelings I had towards my trans identity in one post but that's really not why anyone is on here, including myself," Quinn continued. "So INSTEAD I want to be visible to queer folx who don't see people like them on their feed. I know it saved my life years ago. I want to challenge cis folks ( if you don't know what cis means, that's probably you!!!) to be better allies."
Quinn added ways how followers could be allies in the community by doing several simple steps on social media.
The soccer star has played for the national women's team since 2014 and then playing in the World Cup in 2015. Quinn also won broze at the Rio Olympics in Brazil.
The Instagram post of Quinn's coming out was received with overwhelming positivity and support. Many followers offered kind words and liked the post. And hopefully, with Quinn's social media tips, many followers can be better allies for members of the LGBT community.