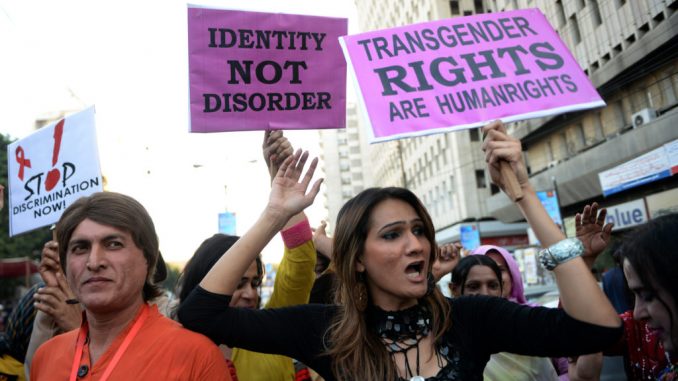 In Pakistan, trans people are legally recognized as a third gender. However, trans individuals often continue to experience discrimination and violence.
Violence continues to wreak havoc in the trans community with two incidents happening in just a week. Trans activist, Gul Panra, was killed in Pweshawar on September 9 and another transgender woman was shot dead by her 13-year-old brother after returning from dancing at a party on September 10 in a province of north-west Pakistan.
These incidents led to the minister of human rights and minority affairs in Punjab, Pakistan, Ejaz Alam Augustine, to announce a historic "bill of protection" to keep the trans community safe.
The announcement was made at a meeting with representatives of the transgender community at the Camp Office of Human Rights Department on September 16 (Wednesday).
"Government of Punjab is ensuring the protection of the transgender community," Augustine said in the meeting.
"The government is taking all possible steps for a peaceful environment across the province."
Two trans activists, Zanaya Chaudhry and Neeli Rana, were tasked to become the focal persons on behalf of the trans community. The representatives who were at the meeting lauded the initiatives of the current government as they continued to create a comprehensive plan to take action against the issues encountered by the trans community.