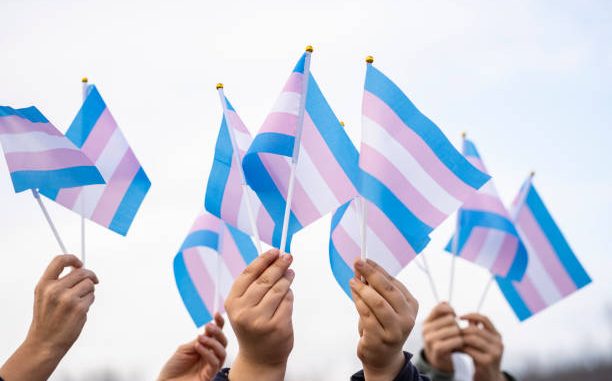 A law that criminalizes the "imitation of the opposite sex" was overturned on Wednesday at Kuwait's constitutional court. Amnesty International has stated that this was a major breakthrough for transgender rights in the region.
Amnesty International's Middle East and North Africa Deputy Director said:
"The Kuwaiti Constitutional Court's decision to overturn Article 198 of the Penal Code is a welcome development and a major breakthrough for transgender rights in the region. Article 198 was deeply discriminatory, overly vague, and never should have been accepted into law in the first place.
"The Kuwaiti authorities must now ensure that Article 198 is repealed in its entirety. They must also immediately halt arbitrary arrests of transgender people and drop all charges and convictions brought against them under this transphobic law.
"All those unjustly imprisoned under Article 198 must now be released, including Maha al-Mutairi who was arrested solely for being a transwoman. The authorities must also investigate all allegations of torture by security forces and install an independent mechanism for monitoring police behavior."
Ali al-Aryan, the Kuwaiti lawyer responsible for filing the lawsuit to overturn Article 198 of the penal code, confirmed that the law had been overturned. The lawsuit was filed two years ago stating that Article 198 violated personal freedoms which are stipulated in the constitution.
"The law was overly vague and broad, and we based our defense on the existence of medical and constitutional foundations, as there are hormonal as well as psychological contributors," he told AFP.
Ali al-Aryan was prompted to file the lawsuit due to the case of Maha al-Mutairi, a 40-year-old transgender woman who was jailed and fined under that law. Mutairi's case sparked an international outcry in 2019 when she posted videos on Snapchat accusing police officers of sexual and physical abuse during her seven-month detention in a men's prison.
Currently, sexual relations outside of marriage and consensual same-sex relations between men are still criminal offenses under Kuwait's penal code.