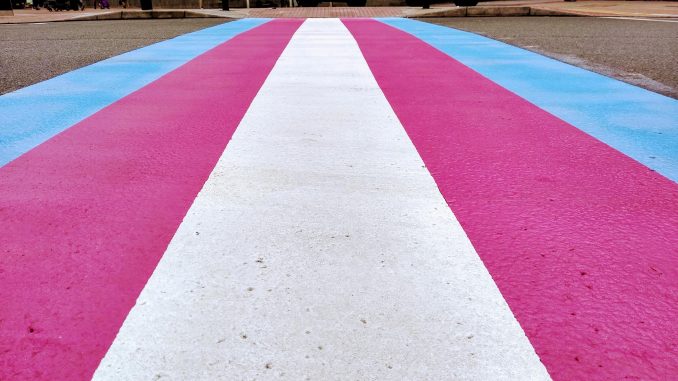 May 17 marks the annual International Day Against Homophobia, Transphobia, and Biphobia (IDAHOT) and the UK is celebrating trans people by unveiling the very first trans Pride crossing.
The Sutton LGBQ+ Forum, the Sutton Council, and the Liberal Democrats were the groups responsible for installing the crosswalk in Sutton, Surrey. The unveiling of this project was planned in timing with IDAHOT which happens every May 17, which commemorates the day the World Health Organization removed homosexuality from the International Classification of Diseases in 1990.
Sutton Councilor for equalities Jake Short who spearheaded the project said:
"I am delighted to see this celebration of the richness and diversity that our transgender community brings to Sutton.
"Until transgender people and other minority groups are able to live without fear of discrimination or hate, we must continue to demonstrate our support and stand with them to clearly demonstrate our commitment to eliminating transphobia."
Rachel Simpkins, Sutton LGBTQ+ Forum's Trans Project Lead, said:
"The Sutton LGBTQ+ Forum has always supported our Trans community and in 2019 set up the TranSutton Group.
"We offer support, advice and engage with the Trans community not only from Sutton but also its neighbouring boroughs. Our hope is that this Trans crossing will pave the way for more Trans crossings around the UK which in turn would lead to more inclusivity in our society at large."
The theme for IDAHOT this year is 'Together: Resisting, Supporting, Healing!' which was chosen due to the global pandemic.
A press release stated: "In the midst of the chaos, heartbreak and ongoing challenges, it is with hope for global awareness of this year's International Day Against Homophobia, Transphobia, and Biphobia that we can continue to provide inspiration."
Though there are many Pride flag crossings in the United Kingdom, this one is the first known trans Pride crossing in the country.