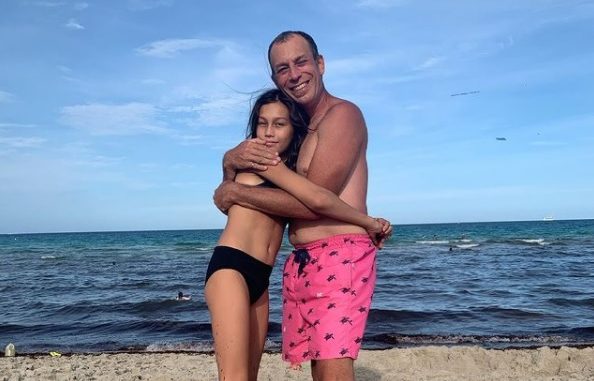 Inspired by his 11-year-old trans daughter, a father has created a swimwear line designed for teenage trans girls.
Jamie Alexander who is an entrepreneur from Canada wanted to help his transgender daughter Ruby be more comfortable wearing swimwear. While preparing for a trip to Panama, Ruby decided she wanted to wear a bikini. But it was difficult for her to find bikini bottoms that made her confident.
At that time, she was only 11 years old. Prior to their beach trip, she only wore boys' clothing for gym and swimming. But when she decided to wear a bikini, it presented a different challenge. So her father designed Rubies, a swimwear line named after her.
Rubies' signature product is a form-fitting bikini bottom design made of mesh and spandex. This ensures that there is adequate compression to provide support for trans girls in the right places.
Alexander made over ten prototypes to make sure that the bikini bottoms were just right. He sent the prototypes to more than fifty families so that he could find the right design.
His project became a success and now they have had many satisfied customers worldwide. More importantly, his daughter became more confident wearing the swimwear her own father created.
"They make me feel really confident and proud about who I am," Ruby explained. "I really like how, when I wear them, I don't feel like I'm just a trans girl. I feel like I'm just a regular girl who's wearing the same bikini bottoms as all my other girlfriends."
Jamie and Ruby also aim to help more trans girls feel inspired and empowered through the Every Girl Deserves To Shine campaign where they send free swimwear to families of trans girls who can't afford them. This summer, they also offer two new designs, a tie-up one-piece suit in black and form-fitting shaping underwear in soft pink.