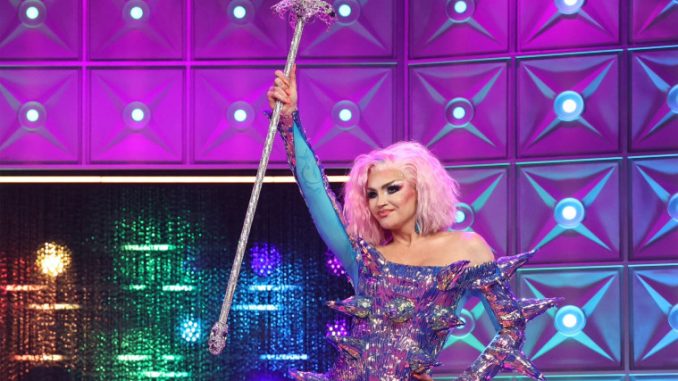 The sixth season of Rupaul's Drag Race Allstars concluded with a 'herstorical' win. This was the first time that a transgender contestant was crowned the winner of the popular drag reality competition.
Kylie Sonique Love emerged the victor in the latest season among the other All Stars contestants Eureka, Ginger Minj, and Ra'jah O'Hara. Rupaul's Drag Race All Stars is a spinoff from the Popular Rupaul's Drag Race Franchise. The contestants of the All Stars series are previous competitors in the franchise competing for $100,000 cash and a spot in the "Drag Race Hall of Fame"
Kylie initially joined the second season of Rupaul's Drag Race which aired in 2010. On that run, she was eliminated on the fourth episode. At that time, Kylie had not transitioned yet. As soon as filming wrapped up for that season, she started her transition.
"Kylie's exhilarating blend of tenacity, vulnerability and talent made her a sizzling stand-out in the most compelling 'All Stars' in the franchise's herstory," host and executive producer RuPaul said in a statement. "Her trajectory from season two of 'Drag Race' to the winner of 'All Stars 6' is an inspiration to all who have had the privilege of sharing her amazing journey. All hail Queen Kylie!"
Following her win on Thursday last week, she happily expressed, "I couldn't have done this without thanking the universe every single day, for all my blessings and all the people around me that believed in my dreams. I'm so grateful to Paramount+, World of Wonder and RuPaul for taking everything she's learned in the business and for giving people like me an opportunity. Not just drag queens but trans people, and I'm so grateful to be the first trans representation with the crown."
Kylie is the first American trans winner of the franchise. She is the second trans winner internationally since Angele Anang won the second season of Drag Race Thailand.