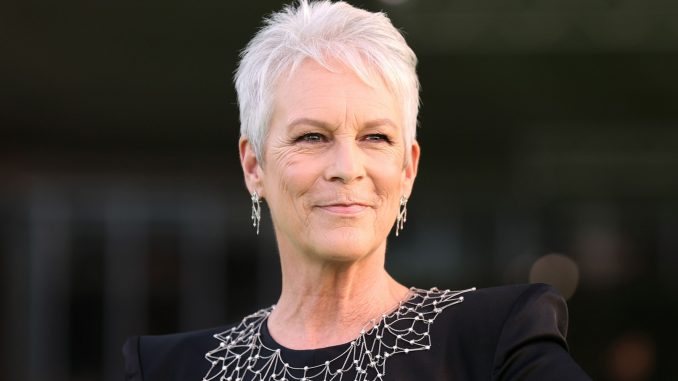 Jamie Lee Curtis is openly showing her support for her transgender daughter Ruby.
The 62-year-old actress first mentioned that her daughter, whom she shares with husband Christopher Guest, was a trans woman earlier in August at an interview.
The "Halloween Kills" actress shared that she's still learning as she and her husband Guess watch their daughter's transition with wonder and pride.
"It's speaking a new language. It's learning new terminology and words. I am new at it. I am not someone who is pretending to know much about it," Curtis said. "If one person reads this sees a picture of Ruby and me and says, 'I feel free to say this is who I am,' then it's worth it."
Ruby shared that she knew she "was different" at 16. But she only came out to her current fiancé seven years later that she was "probably trans."
Curtis expressed that the most challenging change for her was using her daughter's name.
"That was, of course, the hardest thing, just the regularity of the word — the name that you'd given a child," Curtis said. "And so, of course, at first that was the challenge, then the pronoun. My husband and I still slip occasionally."
Ruby explained that she doesn't get mad at her parents for that.
Curtis also shared a post on Instagram with a quote from Ruby.
"'Helping others is something everyone should do. I don't think it's only our household thing. It should be a human thing.' Ruby, I am proud to be your mother. Today more than ever."
Ruby and her fiancé plan to get married in 2022 with Curtis officiating the nuptials. The guest list will include celebrities that have been openly supportive of their own trans and nonbinary children, including Dwayne Wade and Busy Phillipps.
Curtis hopes that by showing her daughter support she can also help others.
"I'm not proselytizing, and I'm not trying to force-feed something to people," Curtis said. "I'm simply saying, 'This is our family's experience.' I am here to support Ruby. That is my job. Just as it is to care and love and support her older sister Annie in her journeys. I'm a grateful student. I'm learning so much from Ruby. The conversation is ongoing. But I want to know: How can I do this better?"