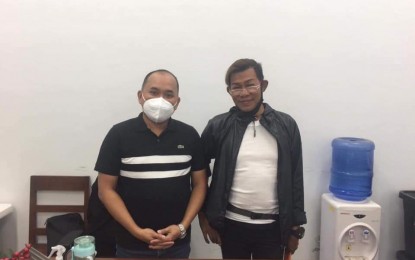 A businessman in the Philippines has donated 1,500 square meters of land for a homeless shelter to be built in Sorsogon City. Zaldy Jebulan donated his private property so that a shelter could be built for the homeless, abandoned, and elderly members of the lesbian, gay, bisexual, transgender, and queer community of Sorsogon City.
Sorosogon Provincial Information Officer Salvador Mendoza says that the shelter is one of the government's projects that aims to promote the welfare and well-rounded developmenof the people of Sorsogon, which the LGBTQ+ community is part of.
In an interview Mendoza said, "We are already preparing necessary documents needed, we are now starting collecting data as of how many members of LGBTQ+ in Sorsogon are homeless, abandoned, and elderly, we will also ensure that homeless gays from Sorsogon province will benefit from the said project."
He also mentioned Zaldy Jebulan and expressed his gratefulness to the businessman for his donation.
"Zaldy Jebulan, a good Samaritan residing in Sorsogon City, has donated 1,500 square meters of land located to the provincial government in support of [Sorsogon Governor] Escudero's project for the gay community as part of his 'Diversity and Inclusion' advocacy," he said.
Sorsogon Gov. Francis Escudero also expressed his thanks to Zaldy Jebulan for donating the land where they will soon establish and construct a "Home for the Homeless Gays" in Sorsogon through a tweet:
The homeless shelter will also serve as a multi-functional building as it will also be a livelihood training center to teach LGBTQ+ people different skills that will help them with employment or business.