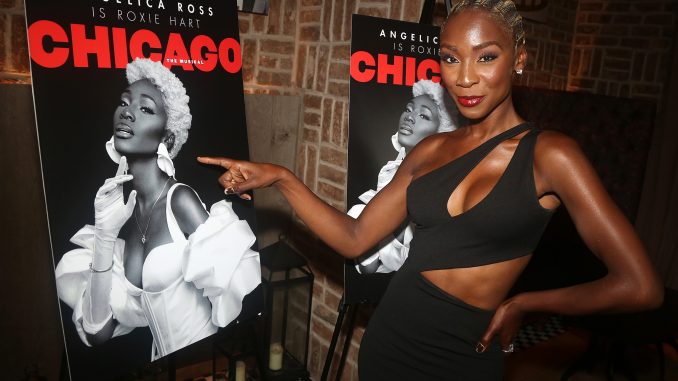 Pose star Angelica Ross just made her debut performance on the hit Broadway musical Chicago.
The Pose actress stepped onto the stage on Monday, September 12 as the fictional character Roxie Hart who murders her lover and ends up in Cook County Jail.
Ross will be the first openly transgender woman to play a lead role in a Broadway show.
"I think about the trans women who are looking at me right now and are now thinking that this is possible," Ross said in an interview. "I am really excited to embrace the audience as they embrace me."
She then shares her experience participating in plays during childhood and enjoying Broadway shows like Wicked and The Lion King.
"It's really the liveness of it for me. As an actor on television, there's a lot of cuts. There's a lot of in and out of the moment and having to get back in the moment. But I love the live moments on stage. I love the silence."
Chicago is one of the longest-running shows on Broadway that's known for songs like "All That Jazz" and "Cell Block Tango".
Ross's character Roxie Hart murders her lover after he threatens to leave her. She plots to get herself out of trouble by fooling the public, the media, and her rival Velma Kelly who is also her cellmate.
"Roxie's quick on her feet getting herself out of trouble. She knows her womanly ways," says Ross. "I feel like so many women, including trans women, have had to navigate a male-dominated environment and have had trouble with other people having the vision to see their talent."