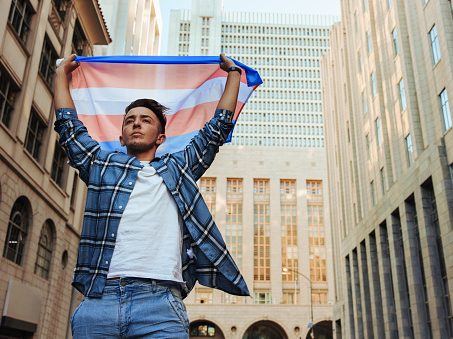 A judge ruled in favor of a transgender man who was refused gender-affirming surgery at a Catholic hospital in Maryland. Hospital officials said that performing the procedure isn't in line with its religious and ethical guidelines.
In 2020, Jesse Hammons, a transgender man, filed a lawsuit against the University of Maryland-owned St. Joseph Medical Center, after the hospital denied him a hysterectomy, claiming it violated guidelines established by the National Catholic Bioethics Center.
Hammons' physician diagnosed him with gender dysphoria and advised gender-affirming surgery. He was ready for surgery in January 2020 when the hospital canceled the surgery the night prior to his schedule.
According to Judge Deborah Chasanow, the hospital violated the Affordable Care Act for discrimination against Hammons. Since St. Joseph Medical Center is a state-run hospital, it must follow secular laws and treat patients equally regardless of gender.
The spokesperson of the hospital, Mary Ann Hodes, said the hospital disputes the ruling, however, they wish Hammons the best.
"The University of Maryland St. Joseph Medical Center and the University of Maryland Medical System are carefully reviewing the decision from Judge Chasanow. We dispute many of the conclusions that were reached in this decision and may be in a position to comment further after additional analysis of the ruling," Hodes expressed.
"Legal disagreements aside, we sincerely wish the very best for Mr. Hammons and we support his efforts to seek the highest quality healthcare. We may disagree on certain technical, legal points but compassion for the patients we serve remains foundational to our work."
After the court ruling, Hammons made a statement:
"This is a great win for myself and all transgender people denied equal treatment because of who they are. All I wanted was for UMMS to treat my health care like anyone else's, and I'm glad the court recognized how unfair it was to turn me away. I'm hopeful UMMS can change this harmful policy and help more transgender people access the care they need."