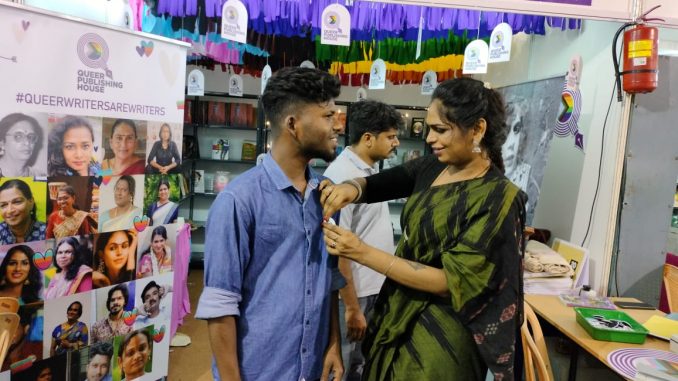 A transgender activist has founded a publishing house for trans writers in India.
Earlier this month, transgender activist and writer Grace Banu founded Queer Publishing House exclusively for LGBTQ+ writers. Banu, who wanted to publish her book, Talks of Grace Banu, faced transphobia when she approached other publishers in 2017.
In 2019, she decided to self-publish her book. With the experience she faced, she wanted trans writers and other members of the LGB to be able to publish their work with dignity.
Queer authors have expressed how publishing houses make them feel unwelcome and that they could make changes at their whim.
Banu has challenged cis-gendered-only spaces for a decade. The most recent being the Chennai book fair which denied queer writers to participate for over a century. This year, the event has granted a stall specifically for queer writers.
"This has been a long fight to present 50 books by LGBTQIA+ writers at the 46th edition of this book fair. The response by the visitors has been incredible. We have sold more than 7000 copies already," says Banu.
During the book fair, Queer Publishing House launched three new poem collections. Banu has expressed that there are publishing houses that see trans people differently.
With the opening of the publishing house, there will be a better chance of queer stories being heard which may encourage others to write as well.
One of the authors named Negha shared, "Next year, you'll see many new queer writers. Once there is visibility and a platform, people feel encouraged. That's all we want, more of us in places that have historically kept us out."