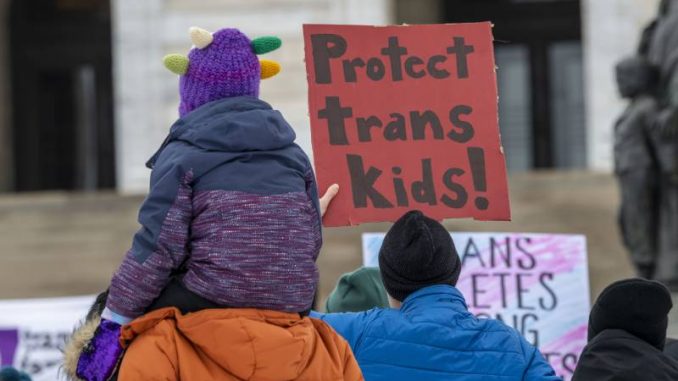 California has officially become the first sanctuary state for transgender youth seeking gender-affirming care from other states which do not allow it. Governor Gavin Newsom, signed into law SB 107 in September, ensuring that other states will not be allowed to interfere with a child's right to gender-affirming care.
California now allows transgender kids from other states access to hormones, puberty blockers, mental health counseling among many others that fall under gender-affirming care.
The law also allows California-state doctors to refuse requests by doctors of other states to interfere with or gather medical information about their trans youth patients especially when it deals with a law prohibiting gender-affirming care.
States such as Alabama, Arizona, and Texas are planning to ban gender-affirming care and prosecute parents and guardians who support their children in seeking treatment. Alabama has even ruled that doctors who provide gender-affirming care and medication could face up to 10 years in prison.
With SB 107, families are protected from criminal prosecution and child abuse investigations from these states who refuse to provide gender-reaffirming care. This is especially helpful to families who have started supporting their trans children and teenagers and sought the help of professionals.
Senator Scott Wiener was one of the people who voiced his support over Twitter saying that "States like Texas & Alabama are seeking to tear these families apart. California won't be party to it. We have your backs."
"We are going to provide them with refuge and we're not going to send them back and we're not going to honor subpoenas," said Sen. Wiener. "And our law enforcement is not going to enforce the laws of Texas and Alabama criminalizing these families."
Newsom also expressed this statement in his signing message:
"In California we believe in equality and acceptance. We believe that no one should be prosecuted or persecuted for getting the care they need — including gender-affirming care."
"Parents know what's best for their kids, and they should be able to make decisions around the health of their children without fear. We must take a stand for parental choice."
Amid the rising anti-trans rhetoric in many states, this law is one that offers refuge to trans people and their families from states that will prosecute them. California is the only official trans sanctuary at the moment. However, other states might also follow suit.