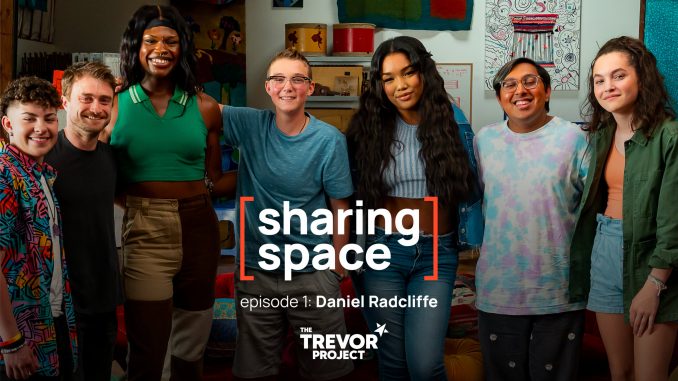 The Trevor Project, a non-profit organization, has launched a new video series called Sharing Space. The show features roundtable discussions with LGBTQ youth, led by adult allies.
In the first episode, Harry Potter actor Daniel Radcliffe hosts a conversation with six transgender and nonbinary youth. The episode will premiere on The Trevor Project's YouTube channel at noon Eastern on March 31st, which is Transgender Day of Visibility.
The trailer for the episode shows the transgender and nonbinary youth talking about what they identify as and the reasons why they are more than just their identities.
The Harry Potter actor has been an outspoken advocate and ally for the LGBT community and a longtime participant in the Trevor Project. In the short snippet, he says:
"There are some people in the world who are just like not trying to engage with this conversation in any kind of good faith. I think a lot of the time it's just cause people don't know a young trans person so there's just this theoretical idea about this in their heads."
J.K. Rowling, the author of the Harry Potter books, has received constant criticism over her opinions on gender identity. Though Radcliffe did not name Rowling in the episode, his presence shows his stance regarding the issue.