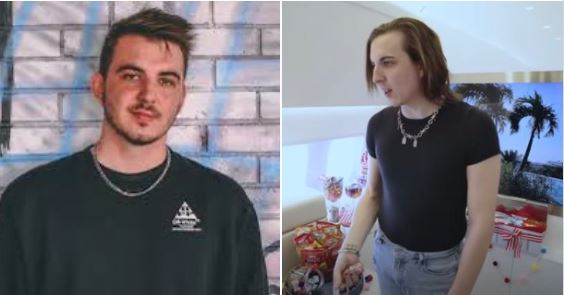 Chris Tyson, who has been featured on YouTuber MrBeast's channel, revealed how hormone replacement therapy has saved their life.
On Twitter, a user shared an old and recent photo side-by-side of Tyson. The tweet was captioned, "Bro wtf happened," which prompted a response from Tyson.
The 26-year-old who has been a long-time friend of MrBeast and has appeared in some of his earliest videos responded, "HRT, and it's only been 2 months."
Hormone replacement therapy is one aspect of gender-affirming healthcare. This can include surgeries, speech therapy, counseling, and puberty blockers among many other methods.
Gender-affirming healthcare has been reported to be an important form of medical care for individuals struggling with gender dysphoria.
Under the original tweet, Tyson expressed how informed consent HRT has saved their life and many others' lives. This was a quote retweet in reply to Melanie D'Arrigo who expressed how Republicans are trying to erase the trans community.
The wave of anti-LGBTQ+ rhetoric in the United States is prompting members of the LGBTQ+ community to speak out. Tyson is only one of the many who have expressed how informed medical care has helped trans people.