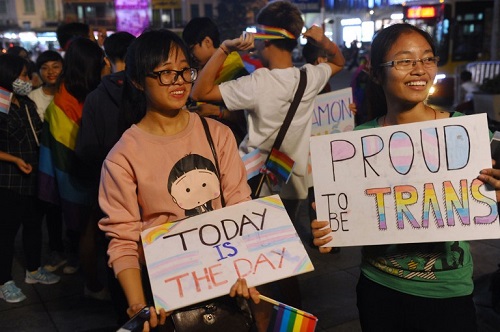 Lawmaker Nguyen Anh Tri proposed on April 10 a new law to the Standing Committee of the National Assembly.
This new law would be a big victory for trans rights and emphasizes on "leaving no one behind in its policies"
In Vietnam, there are no laws banning same-sex relationships or same-sex acts, but there is still a stigma against LGBT. There are also no laws regulating gender identity. This law will allow trans and other gender non-conforming people to change their gender identity.
The Vietnamese government has supported this bill according to Tri. The National Assembly's legal committee chairman Hoàng Thanh Tùng expressed that the legislative body of Vietnam appreciated the efforts made in preparing the proposal.
The committee, however, wanted a more real-life basis to legislate the bill.
In 2015, the legislature removed a ban on same-sex marriages. In that same year, trans people who have undergone reassignment surgery were given the right to change their gender.
The bill needs further discussion bu the national assembly and hasn't come into effect yet. In August 2022, the country's health ministry released an official document that being LGBTQ+ isn't an illness. Therefore it cannot be or does not need to be cured and cannot be converted in any way. Vietnam definitely has made significant strides to become more LGBT-friendly.