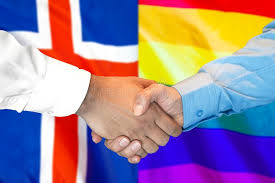 In a big win for human rights and equality, the Icelandic parliament has passed a new law that prohibits conversion therapy practices based on sexual orientation, gender expression, and gender identity. This is a major step forward in creating a more inclusive and caring society. The law was supported by all the representatives, showing Iceland's commitment to protecting the rights and well-being of LGBTQ+ people.
The law, proposed by Hanna Katrín Friðriksson, a member of the Viðreisnar parliamentary party and the Reform Party, received widespread support from the Icelandic parliament. It aims to put an end to conversion therapy, which tries to change a person's sexual orientation or gender identity through various methods, like psychological or religious interventions. By making these practices illegal, Iceland is joining a global movement that recognizes the harm and ineffectiveness of conversion therapy.
The unanimous passage of the ban on conversion therapy is a significant moment for Iceland and a major step toward fairness and justice. All 53 representatives who voted in favor of the law, along with the three who abstained, have shown their commitment to protecting the rights and dignity of all people, regardless of their sexual orientation, gender expression, or gender identity.
By prioritizing the rights and dignity of its LGBTQ+ citizens, Iceland contributes to the global fight against discrimination and serves as an inspiration for other countries facing similar challenges. Iceland joins a growing list of countries and areas that have taken these steps in protecting their LGBTQ+ individuals. This list includes Germany, Canada, and parts of Australia and the United States.