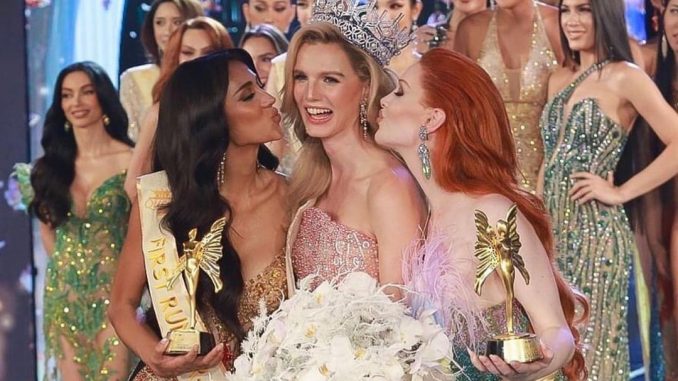 Solange Dekker, a 27-year-old beauty from Amsterdam, made history for the Netherlands by winning the prestigious title of Miss International Queen 2023. The competition took place on Saturday, June 24 at the Tiffany's Show Theater in Pattaya, Thailand.
Among more than 20 contestants, Solange emerged as the deserving winner, surpassing her competitors and bringing pride to her country. This achievement marks the first time that a representative from the Netherlands has claimed the international crown. She follows in the footsteps of last year's winner, Fuchsia Anne Ravena, who hailed from the Philippines.
The first runner-up position went to Qatrisha Zairyah Kamsir of Singapore, while Melony Munro from the USA secured the second runner-up spot.
Completing the roster of the Top 6 finalists were Ivanna Cazares from Mexico, Lars Pacheco from the Philippines, and Arissara Kankla from Thailand.
Additionally, the Top 11 semifinalists included Mika from China, Ange La Furcia from Colombia, Victoria Fernandes from Spain, Miranda Monasterios from Venezuela, and Nguyen Ha Diu Thao from Vietnam.
This year's event, the 17th edition of the world's largest beauty pageant for transgender women, sparkled with glamour and showcased the incredible talents and beauty of its participants.
Solange Dekker's journey in the world of pageantry began when she participated in Miss Trans Star International 2019 in Spain. Her skills and determination led her to become a finalist in the Miss Nederland (Miss Universe Netherlands) pageant last year, where she also received the Miss Social Media award.
Let's congratulate Solange Dekker on her remarkable achievement as the new Miss International Queen.