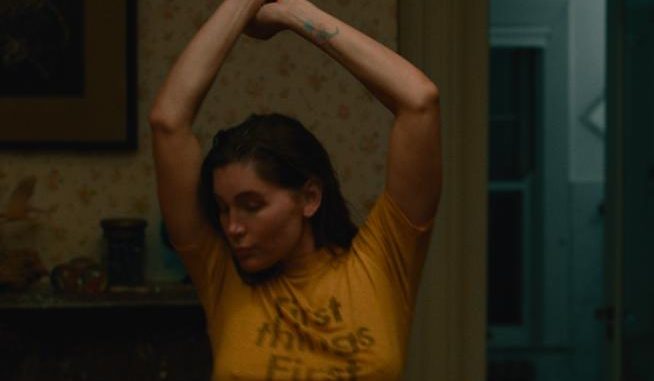 Trace Lysette, celebrated for her groundbreaking role in Transparent, has achieved a remarkable milestone as the lead in the highly anticipated film "Monica." Lysette portrays the titular character, a trans woman returning home to reconcile with her ailing mother. With great pride, she acknowledges the significance of a trans person leading a film, highlighting the importance of authentic representation.
Lysette's journey to the coveted leading role was not without challenges. Her breakthrough performance in Transparent as a trans yoga teacher in 2014 propelled her into the spotlight, leading her to come out as trans. Eight years later, "Monica" premiered at the esteemed Venice Film Festival, where Lysette received an astonishing 11-and-a-half-minute standing ovation for her portrayal.
Taking on the role of Monica, Lysette felt a deep sense of responsibility and readiness. She recognized the need to showcase the lives of trans individuals beyond the conventional transition narrative. "Monica" diverges from the norm by subtly alluding to familiar trans moments instead of centering the story around them. This approach allows for a more nuanced exploration of human emotions and interactions, elevating the film's impact.
Lysette commends the film's trust in the audience, empowering them to engage with the story and raise their own questions. By avoiding didactic storytelling, "Monica" fosters a deeper understanding and resonates with viewers who may initially be on the other side of the fence.
In "Monica," Lysette thrives, fully embodying her role and showcasing her acting prowess. Moments such as Monica applying lipstick to her mother's lips or adorning herself with jewelry capture the essence of the trans experience. These breakthrough scenes mark significant milestones in trans cinema, granting Lysette the opportunity to authentically portray the pivotal moments that shape a trans woman's journey.
While celebrating her success and anticipating the film's wider release, Lysette remains aware of the biases faced by trans actors in Hollywood. Despite receiving overwhelming acclaim, she acknowledges that cisgender counterparts would likely receive multiple offers. However, her resilience and optimism prevail as she navigates the challenges, driven by a desire for progress and a fruitful and enduring career.
Trace Lysette's extraordinary journey as the lead in "Monica" serves as an inspiration, highlighting the power of representation and authentic storytelling. Through breaking barriers and pushing boundaries, Lysette paves the way for a more inclusive and diverse entertainment industry.