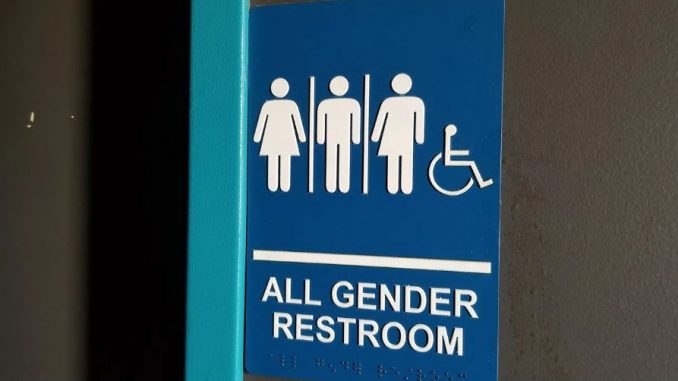 In a groundbreaking win for transgender rights in Japan, the country's Supreme Court recently handed down a ruling that deals a blow to discrimination. The court found the trade ministry guilty of violating a public service law by prohibiting a transgender woman from using the women's bathroom at her workplace.
The legal battle dates back to 2015 when the courageous woman decided to challenge the Ministry of Economy, Trade and Industry's decision to deny her access to facilities corresponding to her true gender identity. She sought recourse under Article 86 of the National Public Service Law, which governs conditions of service for government employees, appealing to the National Personnel Authority for support. A Tokyo district court ruled in her favor in 2019, recognizing the fundamental importance of living in alignment with her self-identified gender and awarding her damages. However, an unfortunate turn of events followed when the decision was later appealed, leading to a significant reduction in the damages awarded.
Nonetheless, this week's historic Supreme Court decision rights the wrongs, asserting the woman's rightful claim to use workplace bathrooms that reflect her gender identity, marking a significant milestone for the transgender community in Japan.
In a separate incident from November 2022, another transgender woman faced a distressing situation in Japan's Kanagawa prefecture. She received workplace compensation after enduring harassment from her supervisor, which took a toll on her mental health, leading to depression. Her supervisor's refusal to use her preferred pronouns despite repeated requests forced her to take leave from work and seek support from mental health services.
A major issue contributing to discrimination against transgender individuals in Japan is the outdated law on "gender identity disorder." This controversial law imposes stringent criteria for changing gender markers on official documents, including requirements for sterilization, being over 18 years old, and having no children under 18. The lack of accurate documentation exposes many transgender people to further mistreatment, as evidenced in the Kanagawa case, where the woman's supervisor relied on her official documents as a basis for using incorrect pronouns.
Though these victories mark important steps toward progress, the challenges faced by the transgender community in Japan persist. Advocates hope that such legal wins and the acknowledgment of harm inflicted upon individuals like the woman from Kanagawa will fuel further societal transformations, fostering a more inclusive and empathetic environment for all citizens, regardless of their gender identity.