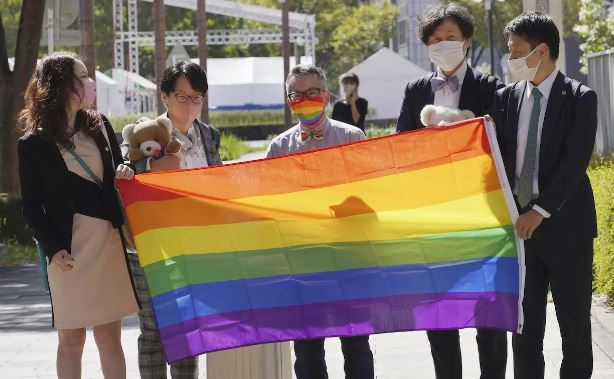 A Japanese family court has made a significant ruling that challenges the country's mandate for transgender individuals to undergo sterilization surgery in order to change their legal gender. This landmark decision marks a first in Japan and coincides with the Supreme Court's ongoing consideration of a similar case.
In 2021, Gen Suzuki, a transgender man, took legal action to have his gender legally recognized as male without the mandatory sterilization procedure outlined in national law. This week, the Shizuoka Family Court ruled in his favor, with the presiding judge stating, "The surgical removal of gonads leads to irreversible loss of reproductive function. I can't help but question the necessity and rationality of compelling individuals to undergo such a procedure, given the potential societal disruption and medical concerns."
In Japan, transgender individuals seeking a legal gender change must appeal to a family court under the Gender Identity Disorder (GID) Special Cases Act. This process involves psychiatric evaluation and mandatory sterilization. Additionally, applicants must be unmarried and have no children under the age of 18.
There is a growing push in Japan to reform this law, with legal, medical, and academic professionals voicing their opposition. International organizations, such as the United Nations and the World Professional Association for Transgender Health, have called for the removal of discriminatory aspects from the law and equal treatment of transgender individuals and their families in line with other citizens.
In 2019, Japan's Supreme Court upheld a lower court's ruling that the law did not violate the country's constitution. However, two of the justices acknowledged the need for reform, recognizing the struggles faced by transgender people in terms of gender identity and the importance of embracing diversity.
Earlier this year, the Supreme Court ruled in favor of a transgender government employee's right to use restrooms aligned with her gender identity. Her employer had initially barred her from using women's restrooms because she hadn't undergone surgical procedures to change her legal gender.
The current case before the grand chamber of the Supreme Court seeks to eliminate the outdated and burdensome sterilization requirement.