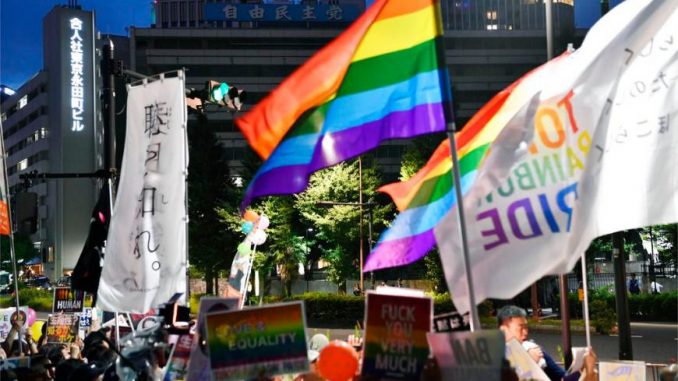 46-year-old Gen Suzuki lives as a trans man but is listed as a woman in Japan's family registry. He filed a request on Monday, October 4, to switch gender in his family registry without having sex reassignment surgery.
As required by Japanese law, transgender individuals have to undergo sex reassignment surgery and sterilization to be able to change their gender legally. Suzuki filed the request with the Hamamatsu branch of the Shizuoka Family Court and insisted that one's own gender identity should be respected without the need for surgery.
Family records contain information of the identity of citizens such as family relationships and gender. To change the information, this requires permission from the family courts.
Suzuki was diagnosed with gender identity disorder at age 40. He expressed that he had been uncomfortable being treated as a female even when he was younger. He is currently undergoing hormone replacement therapy and has done top surgery. However, he is against sex reassignment surgery as this can have a heavy impact on physical and mental health.
Suzuki told reporters in July, "It is wrong for the state to force an unwanted surgery. There should be various options." He also held a press conference where his female partner was present and said, "I find it nonsensical that transgender people cannot enjoy marriage equality in Japan unless they switch genders in their family registers."
The World Health Organization as well as other United Nations organizations strongly asserted in 2014 that trans people should have the right to retain fertility. But Japan's archaic law on gender identity requiring sex reassignment surgery is still currently constitutional.