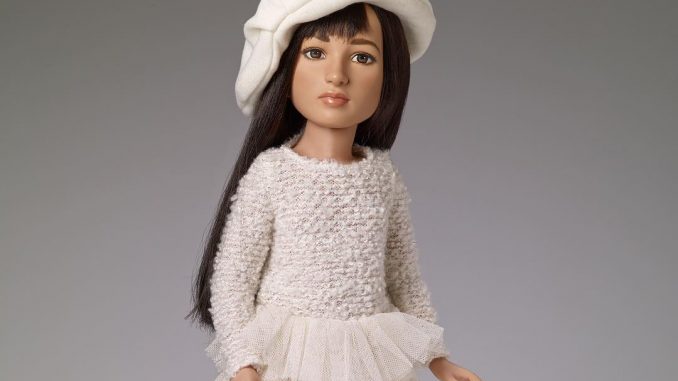 New York based doll maker company announced they will sell what they believe is the world's first transgender doll, which will be based on transgender teen advocate and TV celebrity Jazz Jennings.
The doll will be manufactured by company Tonner Doll Co., of Kingston, New York, and will be sold for US $89.99. It will be introduced at a New York City toy fair on February 18, and will be test marketed in up to 50 specialty stores and sold on the company's website. The doll doll is 18 inches tall, made of plastic, and has no gender identifying parts (like most dolls do).
The doll is designed by the company's founder and CEO Robert Tonner, who said he was impressed by Jazz when he first saw her in the ABC's 20/20 program at the age of 6. In a company statement, he declared  "Jazz stands for everything I respect from a human nature point of view ― she's incredibly brave, intelligent, warm-hearted and creative."
Tonner Doll Co. is known for having made a number of dolls inspired by movie characters, Harry Potter, Spider-Man 3, and Twilight.
Jazz Jennings, aged 16, rose to popularity for staring in TV program I Am Jazz by TLC, a documentary of 2 seasons and 19 episodes about the day to day life of Jazz, a transgender teenage girl, and her parents. She is also known for her Youtube channel and for being an LGBT activist.
Jazz posted the photo of the doll on her Instagram account last Friday. "This is the first transgender doll on the market, and guess what?! It's ME!!" she wrote. On her Facebook page, she declared "Thanks Tonner for being so progressive!".