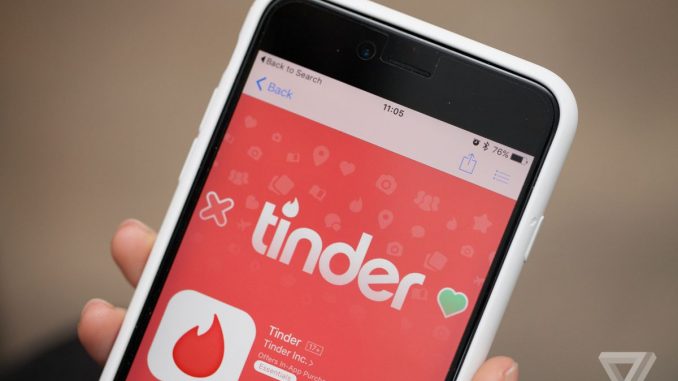 Popular dating app Tinder offered unclear explanation why transgender accounts kept being removed.
Some transgender users expressed suspicion that their removal might be caused by the number of reports made by transphobic people against their profiles.
Transgender user also complained about the transphobic and trans-fetishizing messages they received from other users of the app.
Transgender users complained that their profiles were being taken down by the popular dating app Tinder without any explanation.
According to transgender news by Vice website published on Friday, several transgender people wondered why Tinder deleted their accounts.
YouTuber Kat Blaque came forward to complain on Twitter that every account she created were removed, saying, "At this point, it's very, very, very hard for me to not believe that I am either being targeted by transphobic trolls or being banned because I'm trans."
Several others interviewed by Vice have voiced suspicions that the action by Tinder was triggered by transphobic Tinder users reporting their accounts.
Banned after reinstatement
Tahlia, 23, a trans woman from Austin, created her Tinder profile starting in 2014. By December 2015, after she transitioned and updated her gender to female, her account was banned for the first time.
A month later, her account was reinstated after she lodged a number of complaints. Recently, however, her account was again deleted.
"There were two guys I was pretty interested in. We were talking, and they seemed pretty cool—now I don't really have a way of letting them know what happened," Tahlia said. "They're probably just going to think I ghosted them."
Tahlia sent the company multiple emails but received canned responses such as, "We take violations of our Terms of Service and Community Guidelines very seriously. Please note that we do not have an appeals process at this time, therefore, your account will remain banned from Tinder. You will not be able to create a new Tinder profile using your Facebook and/or phone number."
Gender options on Tinder
On November 2016, Tinder updated its gender options that included, among other things, identifiers for transgender individuals.
Twitter cofounder Jonathan Badeen sent a direct message to Tahlia via Twitter asking whether she or her friends used the correct gender option, claiming, "Trust me, it helps."
"Yes I have and I still get banned after being reported by men who don't think trans people should be on there," Tahlia responded. "They do this to show how inclusive they are, but at the same time, trans women are getting banned,"
On her Twitter page, Tahlia vented out her frustration even after she used the trans identifier, "Still waiting on @Tinder to unban me since i got banned after being reported for being trans. So much for "trans friendly." Yalls 30 gender options don't mean sh*t when trans people still get banned automatically because of how often cis straight men report us."
Transphobic, fetishizing comments
Another trans woman from Ontario, Jelena Vermilion, 24, shared similar experience when her profile was blocked. After sending complaints to Tinder, she has yet to hear back or her account reinstated.
Like Tahlia, Vermilion and her friends experience the same frustration. She is concerned her account was banned due to the number of reports from other Tinder users.
Commenting on the trans qualifier on the profiler, Vermilion said, "It's more damning in a way because it put a target on us."
"As a trans person, it's already difficult to explore dating—especially with this political climate," Vermilion, who reopened her Tinder account after breaking up with her boyfriend. "It feels very discouraging… I already have little hope when it comes to dating, so it's like, OK, there's one less option."
Complaints on transphobic and trans-fetishizing messages were also cited by Vermilion and Tahlia. Some men asked about their genitals when they specifically indicated on their profile they didn't want to receive questions about their genitalia.
Tinder's statement
When reached out for comments by Vice, Tinder issued the following statement:
"Tinder has made a firm commitment to inclusivity, and in November 2016, we rolled out our More Genders update in an effort to further demonstrate to our users that everyone is welcome on the app. We stand behind our pledge to make sure no one is ever removed from Tinder simply because of their gender.
However, we must do everything we can to make sure that Tinder is a safe space for everyone, which means taking our community guidelines and user reports seriously. While we cannot share details regarding specific users or investigations, all users are held to the same standards and are removed from Tinder if they violate our community guidelines or terms of use."
Tahlia, however, expressed that the statement did nothing for her and other transgender users of the app. "Unless they're going to reinstate my account, anything they say is performative b*llsh*t."
There are several other dating sites for transgender that cater specifically for transgender women. For example, MyTranssexualDate is a dating website with over 95,000 members and created by a team of transgender women with the goal of building genuine connection between transgender users and their future partners from anywhere in the world.