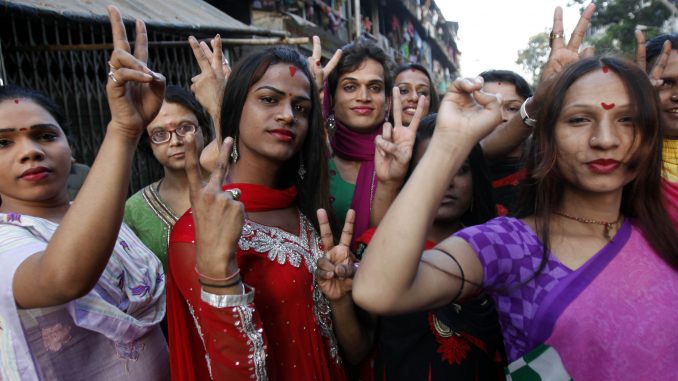 The government in the state of Kerala, India is going to establish clinics for transgender people and introduce sex-change operations in all state-run medical colleges.
The Press Trust of India (PTI) website reported on September 11 that the move is part of the government's project to bring the marginalized group front and center of society as outlined by the Transgender Policy introduced in 2015, providing them relief and fulfilling what has been a long-pending demand for facilities for the sensitive, expensive and time-consuming surgeries.
"It is a fact that transgender persons are not getting timely and adequate treatment. These clinics will provide them support for their health care. There are some peculiar health issues faced by this section of the people and they are not aware of the treatments available. These clinics will help address this," said Health Minister K K Shailaja in a statement released to the Times of India.
She also said that the first such clinic is going to be opened in Kottayam Government Medical College in the next two months.
Experts in different branches of medical science including plastic surgery, dermatology, psychiatry, general medicine and endocrinology will be available to attend to patients in the clinic every first Tuesday of each month.
Already, the first sex reassignment surgery was carried out in the Thiruvananthapuram Medical College Hospital for a 41-year-old woman who transitioned to become a male.
The initiative forms part of the various efforts to make the healthcare system to be more inclusive and is one of the many welfare plans by the CPI(M)-led LDF government that took power in the state for the last one and a half years.
PTI reported that according to unofficial estimates, there are 35,000 transgender people living in Kerala.
Shailaja said that the government has set aside Rs 10 crore ($3.8 million) for their welfare in the budget and has already distributed health identity cards to them.
It will also provide important services such as the two shelter homes for post-surgery recovery being planned out in Thiruvananthapuram and Ernakulam. Volunteers are going to be posted in the clinics to give legal help.
In addition, a skills development center in Kochi is in the works.
Transgender activist Sheethal welcomed the news positively. She told PTI, "There is a stigma on transgender identity in the health sector also. I hope that the TG (transgender) clinics will not only address our health issues but also create an awareness about us among the public."
She said that sex-change operations are expensive with hospitals charging between Rs 25,000 ($388) to 2 lakhs ($3,110). With the establishment of transgender-friendly clinics in Kerala, she said patients will no longer need to travel to hospitals and medical clinics in neighbouring states of Tamil Nadu and Karnataka to undergo the surgery.
The Kottayam Government Medical College Hospital is a premier state-run medical institution located eight kilometres north of Kottayam in Gandhinagar-Arpookkara in central Kerala. Established in December of 1962, it has a capacity of 1,401 hospital beds providing a range of medical care and services including casualty service, open heart surgery and plastic surgery.