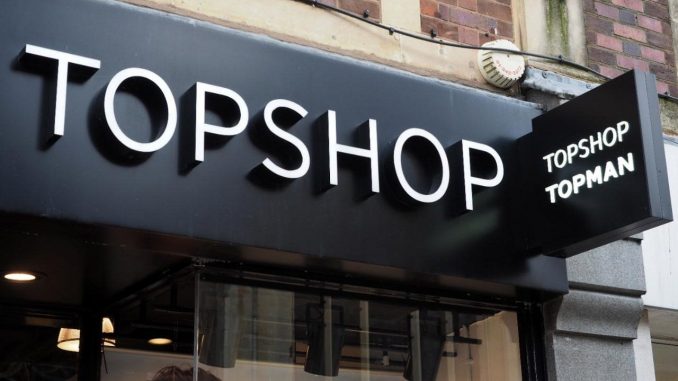 Fashion house Topshop has decided to abolish gendered changing rooms in their stores after complaints from a transgender customer surfaced online according to a report by Independent on Wednesday.
Topshop spokesperson confirmed the shift in their guidelines, claiming that their changing rooms are gender-neutral spaces.
"All Topshop and Topman customers are free to use any of the fitting rooms located within our stores," the brand told the Mail Online.
The policy change in their store came at the heels of a series of tweets by writer and performer Travis Alabanza who took to Twitter to express their experience of transphobia in a Manchester branch.
Alabanza was denied the use to one of the changing rooms.
However, one respondent uploaded a screenshot of an email dated back in July stating that Topshop had reviewed its changing room policy.
Still, the new ruling seemed to have not prevented Alabanza from being turned away in using one of the changing rooms.
Claiming that such action by the high street shop was putting transgender shoppers at risk of harassment, they considered gendered changing rooms as dated and dangerous.
"Hey @Topshop, just experienced transphobia in your Manchester store. Not letting me use the changing room I decide is sh*t, sort it out," the original tweet of Alabanza read.
Another one of their tweets to Topshop said, "Ok, well it didn't work? Yesterday I wasn't allowed in a changing room and was embarrassed and unable to buy my outfit. ???"
Telling Topshop that they just lost an easy sale and money, they stated, "Who made you in charge of deciding who is woman enough to use your changing room?"
Identifying as trans feminine and uses third-person plural pronouns they and them , Alabanza mentioned and praised another fashion brand, Urban Outfitters, who had completed in employing gender-neutral changing rooms in their stores successfully.
With a photograph of Urban Outfitter all-gender fitting rooms alongside with signs that explain that the establishment is open to all persons regardless of gender identity or expression, they told Topshop, "Look how easy it is???"
The series of tweets earned support from followers.
A supporter was incensed learning about the experience, tweeting, "This makes me so angry! I'm so sorry you had to go through this."
Another supporter wrote on Twitter, "You are changing the world and opening up bits of space for others to exist in, your legacy will be massive. Solidarity."