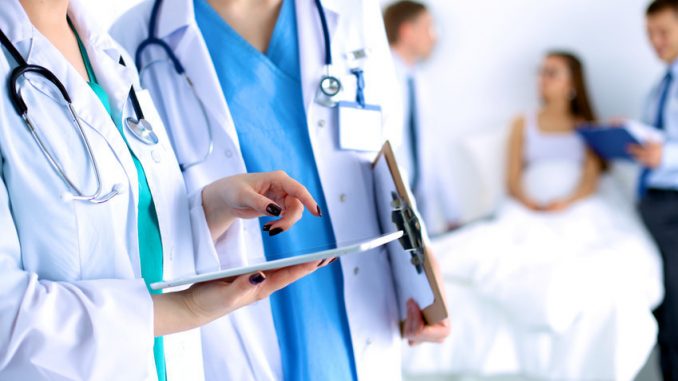 National Health Services has recently proposed to train hundreds of doctors — called general physicians or GP — to cater to the medical needs of transgender individuals in the UK according to the Daily Mail on November 5.
The proposal aims to appoint hundreds of GP as champions of transgender health care across the country, equipping them with the necessary specialist skills on transgender treatment at surgeries across the country.
NHS would also train GP to be able to dispense advice on other medical professionals on how to best respond and demonstrate cultural sensitivity toward transgender individuals.
It also pushes for lowering the age from 18 to 17 for teenagers to be referred to adult clinics where they can be given hormone drugs and undergo sex reassignment procedures.
Critics condemned the proposal, claiming it is going to be expensive when implemented for a condition they considered rare. The number of people with gender dysphoria, a condition where an individual suffers distress due to the mismatch between gender identity and the gender assigned at birth, is estimated to be 4,000.
"There are people out there who are suffering from gender dysphoria, but it's a small minority of people," Conservative MP David Davis said. "I'm horrified that NHS money could be spent in this fashion."
He earlier expressed his concerns on proposed changes on current guidelines on legal gender recognition, specifically the plan of removing medical diagnosis as a requirement for people to change their gender.
Details of the proposal included the training that family doctors will receive to become GP with interest in gender dysphoria. They will then be located in local health institutions across the country.
In addition, part of their training will be to issue prescriptions to patients who are transitioning with power hormones.
Being appointed as champions for transgender health care, they can then give pointers on other GPs on best practices and on acquiring knowledge, skills, and cultural sensitivity when dealing with transgender patients.
The cost of the proposed training will run to thousands of pounds. A study by Oxford University revealed that a similar training for physicians in treating patients with bulimia cost the government 4,326 pounds — a figure that was quoted fifteen years ago.
Experts then estimated that the total cost of the training of doctors to become specialist for transgender health care would be at least 1 million pounds, assuming that training cost for each GP will be 5,000 pounds.
Will Huxter, the organization's senior officer in NHS England, said that between 2016 and 2017, the local government spent 31.5 million on services related to gender identity issues that included surgery.
The said changes are part of the consultation in NHS England on the future of gender identity services.