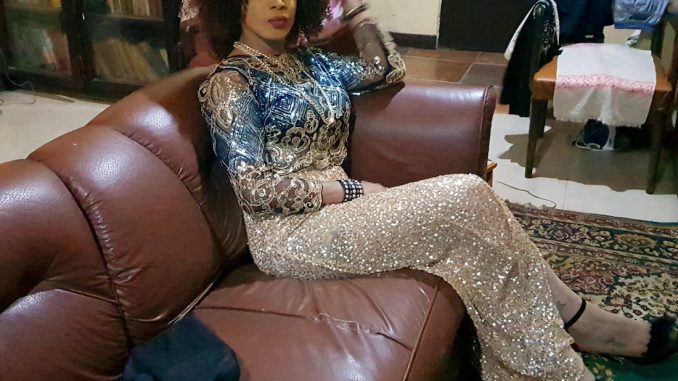 Madina Broni was hailed as the first transgender woman in Ghana to willingly share to the public her journey in transitioning from male to female.
Brutally Uncensored host Celly was criticized for unprofessional behavior during her interview after she declared she was a naturally-born, 'proper' woman.
Human Rights Watch report revealed that transgender people suffer widespread discrimination in Ghana.
According to transgender news article posted on the website PinkNews last January 15, a host was criticized for the way she handled an interview with the first transgender woman in Ghana to openly discuss about her transition.
Celly, a host for Ghana Celebrities produced by Brutally Uncensored, a group that aimed to open difficult discussions on topics that matter, was interviewing Madina Broni, a trans woman, regarding her journey towards self-discovery, gender reassignment, family and work.
"Proper" woman
The video of the interview appeared on the website, YouTube channel, and Facebook page of Ghana Celebrities and was met with indignation on the way the host asserted that she was a naturally-born, 'proper' woman.
The host stated in her introduction that she was a proper woman.
"Hi, my name is Celly and I'm a woman. I haven't done anything to myself," Celly said in the interview conducted in Broni's home. "I'm a proper woman."
She then insisted on getting Madina Broni's name before her transition. After Broni told her name, Celly asked, "No, is that your name? I want your name."
"My real name?" Broni replied. "People used to call me Prince."
She continued, "What are you?" The guest answered, "I'm now a transgender, first I was Prince – I was a guy and now I've changed to be a lady."
Gender reassignment
The host also took interest with Broni's physical attributes.
"Do you still have your male parts? You have them or you don't have them?" the host asked. "Oh, are your breasts real?"
When the video was posted on Facebook, viewers called out the \ way the host's handled the interview.
Facebook user Abigal Joseph commented, "The interviewer is so unprofessional."
"Yeah she's been too judgemental and self-righteous. Yes, we know you are a woman stop rubbing it in her face," Doris Amoaha-Djanie wrote on the page. "After all it's her decision."
Broni, who stated that she now runs her own business as a stylist, also revealed during the interview that she had sex reassignment surgery in Spain and that her family and friends were supportive of her.
In a post-interview video, Celly expressed shock upon learning the support that Broni received from friends and family.
"It's as if they didn't see anything wrong with her, not that I'm saying there's anything wrong with that," the host said.
Transgender rights in Ghana
Transgender individuals continue to suffer widespread discrimination in Ghana.
The Human Rights Watch (HRW) recently released a report where it urged the country to reform legislations that hark back to the colonial era in to protect LGBT rights.
Findings from the report's 114 respondents pointed out that the law abetted the climate of violence directed against members of the LGBT community.
"LGBT Ghanaians should have the same protection from the government as everyone else," said HRW LGBT rights researcher Wendy Isaack. "And the government should work to address the stigma that subjects people to violence in their own homes, the place where they should feel safest."