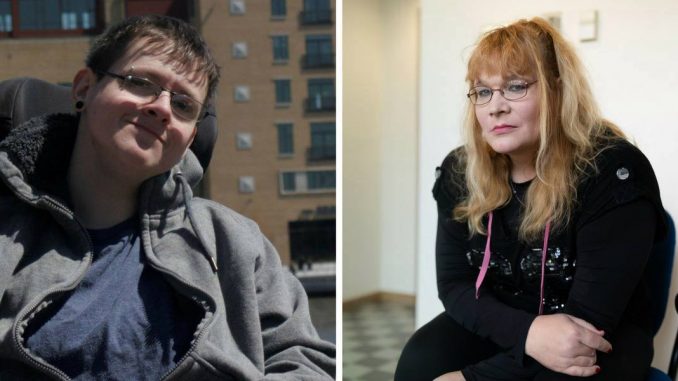 Two transgender residents filed a lawsuit against the state of Wisconsin for alleged discrimination and violation of the country's healthcare rules according to the Tampa Bay's recent transgender news posted on April 30.
Cody Flack, a transgender man, and Sara Ann Makenzie, a transgender woman, claimed that the state refused to consider sex-reassignment surgery medically necessary, making the two of them unqualified to apply for coverage for insurance.
State rules
In its 1997 regulation, Wisconsin deemed gender-affirming procedures as unnecessary. In effect, they are not covered by Medicaid, forcing transgender residents to pay them out of pocket.
Medicaid is an insurance program that gets its funding from the federal and state governments. It provides insurance for Americans belonging to certain asset classes such as the elderly, people diagnosed with disabilities, children, pregnant women, and parents of eligible children.
The lawsuit seeks to declare the regulation as violation to Affordable Care Act (ACA).
Specifically, it violates the provision of protecting individuals from discrimination on the basis of their gender. It also seeks compensation for emotional distress and to cover legal fees.
While there are 18 states in the United States and the District of Columbia that do provide Medicaid insurance cover for procedures intended for affirming gender identity, Wisconsin and nine others do not. The rest do not have explicit regulations.
The plaintiffs claimed that they struggled with gender dysphoria, a condition of distress that accompanied the mismatch between an individuals' gender assigned at birth and the gender they identify with.
Those who were diagnosed with the condition can suffer a range of health issues, including depression and thoughts of committing suicide.
Medically necessary
Despite being recognized by medical organizations, the treatment of gender dyshporia is not deemed medically necessary under Wisconsin's state regulation.
The lawsuit asserted, "There is no medical or scientific support for Wisconsin's contention that transition-related health care for transgender people with gender dysphoria is 'medically unnecessary.'"
"To the contrary, there is a strong consensus among medical and mental health professionals that gender-confirming surgical procedures and hormonal treatments are the only safe and effective medical treatments for the gender dysphoria experienced by many transgender people," according to the lawsuit.
Flack, 30, started transitioning to a man when he was a teenager. He had also suffered depression and emotional distress, and even having thoughts of taking his own life, because of his inability to become the person that he was meant to be and to completely transition to his gender identity.
A resident of the Green Bay area, Flack said that suing the state was crucial in getting the healthcare that he needed.
"I am bringing this lawsuit to get the medical care I need to finally feel like myself, on the inside and the outside," Flack said.
Meanwhile, Makenzi, 41, who hailed from the City of Baraboo and who started transitioning as a woman way back in 2012, also suffered thoughts of committing suicide and went through episodes of self-harm to the point of cutting her genital area.
"No one should have to struggle just to be who they are," Makenzie stated.