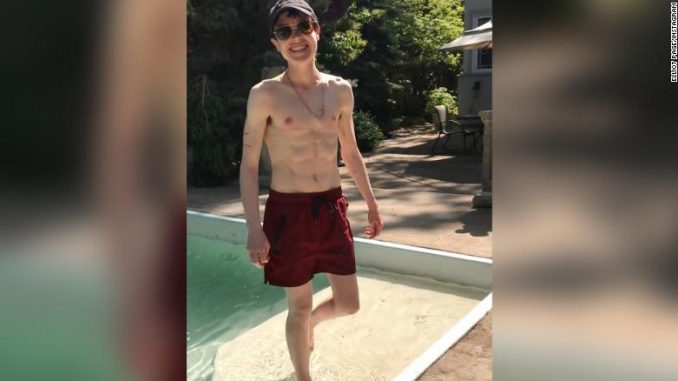 Since Elliot Page's coming out in December of 2020, he has become an inspiration to many in the trans community.
This time, the Oscar-nominated star continues to do so by sharing a photo publicly showing his first shirtless photo and his first pair of swim trunks.
The actor posted the photo to his Instagram on Monday last week with the caption: "Trans bb's first swim trunks."
The actor revealed that he had already gone top surgery prior to coming out as trans, describing it as "life-saving" which led him to feel comfortable in his body for the first time.
Page was interviewed by Oprah Winfrey when he talked about his surgery saying, "I want people to know that not only has it been life changing for me, I do believe it is life-saving and it's the case for so many people."
"It's, you know, getting out of the shower and the towel is around your waist, and you're looking at yourself in the mirror and you're just like 'There I am,'"
"And I'm not having the moment where I'm panicked… It's being able to touch my chest and feel comfortable in my body probably for the first time."
The post has generated almost 3 million likes on Instagram.
Many people commended Page on the picture. "Channeling happy summer vibes," wrote "Umbrella Academy" show runner Steve Blackman.
"You look phenomenal," wrote actor Ruby Rose.
"So proud of you, this is a photo of pure joy," commented actor Jillian Mercado.
In March, Elliot Page also became the first trans man to appear on the cover of Time Magazine. He continues his goal to inspire many just like him to have the confidence to come out.