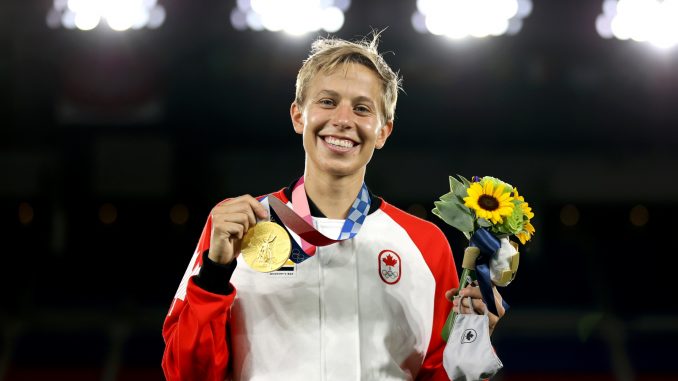 Canadian football star Quinn became the first openly transgender athlete to ever win an Olympic Gold after the Canadian women's football team defeated Sweden in the women's finals last Friday.
Canada won over Sweden with a score of 3-2 respectively. According to FIFA, this is the first women's Olympic football final which was decided on penalty kicks. This is also the first time that the Canadian women's football team has ever won Olympic Gold.
Quinn has been an active professional football player since 2018. Though Quinn came out to family and friends as trans a while back, the football star openly announced the news to the public only in September 2020 in an Instagram post. They said in the post that they preferred gender-neutral pronouns.
The 25-year-old currently plays for OL Reign in the US National Women's Soccer League (NWSL). They also played for the United States, France, and Sweden. Quinn first played for the Canadian national team in 2014 and has been an
active member since.
"I'm so proud of my team. They're my best friends. I'm so glad we're bringing back a better medal than bronze," Quinn said.
Quinn was one of the trans athletes to participate in the Tokyo Olympics alongside New Zealand weightlifter Laurel Hubbard. There were at least 182 LGBT participants in this year's Olympics and at least 30 who have won medals.