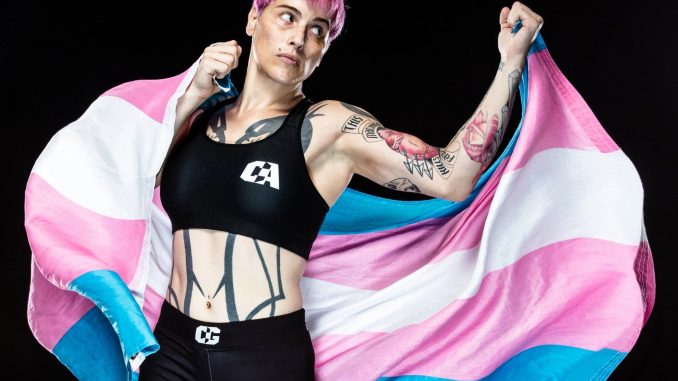 The second openly transgender woman to compete in MMA in the United States won her debut fight on Friday via submission.
Alanna Mclaughlin, 38, competed at the Combate Global prelims in Miami, Florida, where she used a rear-naked choke against her opponent Celine Provost. The match ended only 3 minutes and 32 seconds into the second round.
Mclaughlin who was born biologically male transitioned after she left the U.S. Army Special Forces in 2010. She expressed her desire to succeed Fallon Fox, the first transgender woman to fight in MMA.
"Right now, I'm following in Fallon's footsteps," McLaughlin told Outsports. "I'm just another step along the way and it's my great hope that there are more to follow behind me."
Prior to her match, she trained for a year and had to undergo a hormone level test by the Florida State Boxing Commission. The fight was scheduled for August 6 initially but was postponed after her opponent Provost tested positive for CoVid-19. McLaughlin also expressed that it was difficult finding an opponent for the competition.
"It was a nightmare trying to find an opponent," McLaughlin recalled. "I have nothing but respect for [Provost]."
At 38 years old, McLaughlin said, "If I'm going to do anything seriously competitive athletically, like now is the time. Every fighter's got an expiration date, and I want to do it while I still can."
During the match, she advocated against transgender violence by wearing a statement T-shirt with "End Trans Genocide" and she told Outsports that it needs to be normalized for more transgender people to participate in sports.
"If we want to see more trans athletes, if we want to see more opportunities for trans kids, we're going to have to work out way into those spaces and make it happen," McLaughlin said. "It's time for trans folks to be in sports and be more normalized."