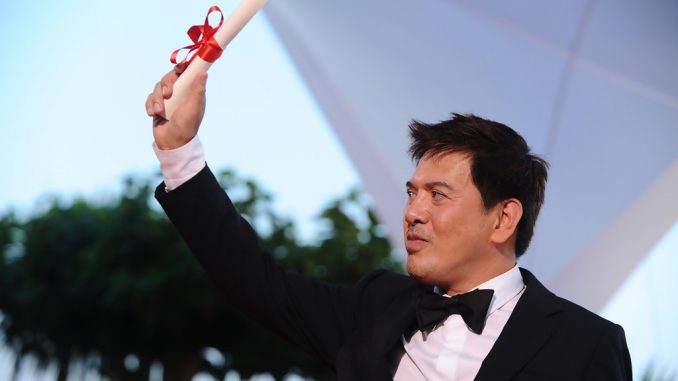 Filipino director Brillante Mendoza will direct Chameleon, a film based on the true story of a transgender woman who becomes involved with the Japanese Yakuza.
The movie follows Marie, a Filipino transgender woman, as she becomes friends with Ai, the rebellious daughter of a Yakuza boss, and is drawn into the gangster lifestyle in Sapporo, Hokkaido in the 1990s. The film explores the challenges and struggles Marie faces as she navigates her new life and ultimately discovers her true identity.
Chameleon is currently in pre-production, with plans to begin filming in Sapporo in February 2023. The movie is expected to be completed in time for the fall festival season.
The film will be produced by Yamashita Takahiro of Japan's Yaman Films, Fumie Suzuki Lancaster of the U.K.'s SC Films International, along with Krisma Maclang Fajardo of The Philippines' Center Stage Productions.
Chameleon is written by Troy Espiritu, who also wrote Mendoza's film Ma' Rosa which was entered in the Cannes festival.
In his interview with Variety, Mendoza said that when he first heard Marie's story, he was truly convinced it was one that deserved a compelling cinematic narrative.
"As she shared this colorful recollection of her young life as a transgender nightclub performer in Japan, I was instantly and hopelessly captivated. I knew instantly that her journey as a transwoman was a saga that many people would recognize parts of themselves in," said Mendoza.
"As a filmmaker, it was imperative for me to ensure that this aspect of Marie's story be framed in the most organic and truthful cinematic tone. Marie and Ai's story delicately unfolds many truths in 'Chameleon,' truths that affirm how a person may transcend beyond gender preference and sexuality, to fully understand and experience what it means to be human."
Brillante Mendoza is a highly acclaimed and controversial director, known for his powerful and thought-provoking films. He won the best director award at Cannes in 2009 for "Kinatay" and has received numerous awards for other films, including "Thy Womb" (which featured a real childbirth) and "Tirador" (which premiered at the Berlin Film Festival in 2008).
Mendoza is particularly well-regarded in Japan, where his films have frequently been selected for the Tokyo International Film Festival. He also served as the jury president for the festival in 2018.