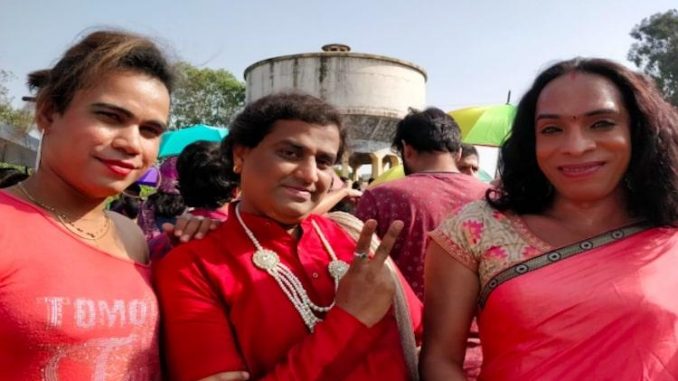 A first of its kind, the trans clinic at Mahatma Gandhi Memorial (MGM) Hospital has received positive feedback from the community.
India's transgender community often faces numerous problems in accessing gender-affirming care due to the lack of separate clinics or hospitals for them. The MGM hospital opened on August 2 just this year and after just 3 months of service, they have attended to numerous transgender patients.
Trans people usually have second thoughts about visiting regular clinics and hospitals for fear of not getting the proper care they need or being discriminated against because of their gender identity. But since the clinic at the MGM hospital caters to them exclusively, many have utilized the facility for the medical services and the welcoming staff.
As of the moment, the clinic offers services such as hormone replacement therapy, mental health counseling, HIV and STI testing, and gender-affirming procedures. According to hospital superintendent Dr V Chandrashekar, the clinic soon hopes to conduct sexual reassignment surgeries with the support of the government.
Telangana Transgender Community president Oruganti Laila expressed, "Many of them are losing all the money earned through the alms and other means for the sex change surgeries,"
"Some of them are losing lives as they are falling prey to unqualified doctors or the quacks. This is a great decision by the Telangana government to set up a special clinic and also plans to perform sex change surgeries," she added.
Many trans women have expressed their appreciation for the clinic. One trans woman named Tanmai said that she was happy to have a special clinic for them as many doctors were not aware of how their health issues and how their body functions.
The clinic is a help to many since there are an estimated 4,000 transgender people in Telangana State alone. The clinic is open on Tuesdays from 10 in the morning to 12 noon.