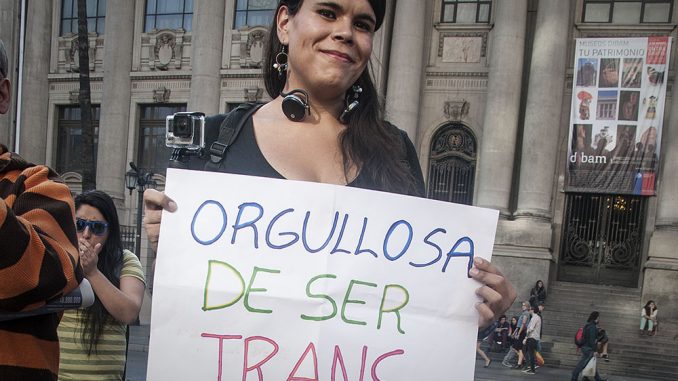 House of Deputies in Chile passed a trans rights bill that would allow transgender individuls to legally change name and gender without surgery or court ruling.
Voted 68-35, the bill is now going to be endorsed to the Senate.
Advocates positively welcomed the voting, saying that it advances trans rights and equality in the country.
Chile's House of Deputies passed a transgender rights bill that would permit transgender individuals to change name and gender legally without undergoing medical surgery or securing a court judgement.
The Lower House of Congress passed the bill voting 68-35 according to transgender news stories by the Washington Blade last January 23.
Advocates like Rolando Jimenez, president of the Movement for Homosexual Integration and Liberation, and Juan Enrique Pi, president of Fundacion Iguales, welcomed the decision of the Congress and remarked that the passing of the bill positively advances equality and trans rights in the country.
Explaining that transgender Chileans were particularly vulnerable to discriminatory words and acts based on their gender identity, Jimenez said, "Today we advanced a bit more towards dignity and closer to full equality of rights."
However, a provision regarding minors was not included.
According to Paula Narvaez, President Michelle Bachelet's spokesperson, said that legislators did not vote in favor of providing special court process for children and adolescents who were filing for application to legally change their name and gender.
The vote on this particular provision of the bill didn't gather the required forum.
Jimenez said that what happened to the provision was bittersweet and went against the rights of minors. He hoped that the legislators would deliberate on the issue again prior to the bill being endorsed to the Senate.
The vote by the House of Deputies followed the decision by the Inter-American Court of Human Rights two weeks earlier that made a landmark ruling recognizing rights of transgender people and same-sex marriage.
Chile and 19 other countries that abide by the American Convention of Human Rights were legally bound to conform to the decision.
Voting on the transgender rights bill was initially slated last January 16. However, it was met with delay after House of Deputies President Fidel Espinoza re-scheduled it due to the controversial visit of Pope Francis, religious leader of the Roman Catholic Church, in the country.
It is yet to be seen if the Senate would deliberate on the bill in time before the inauguration of President-elect Sebastian Pinera, which will happen on March 11.
Advocates, who were interviewed right after the election of Pinera last year, said that the transgender rights bill and a separate bill supporting same-sex marriage enjoyed majority support in the Congress. They anticipated that the legislators could pose a challenge to the opposition that Pinera has to these measures the day he will assume office.