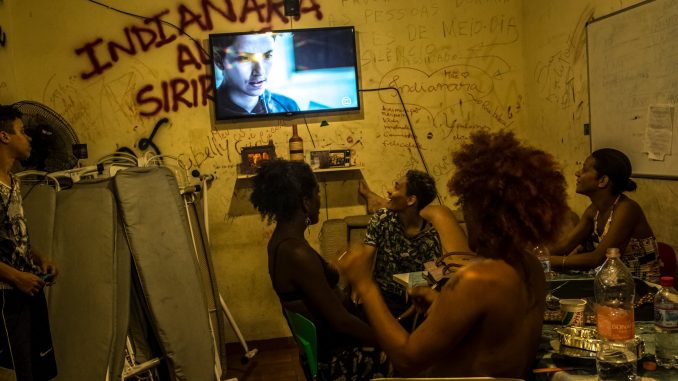 With about 50 million viewers per episode, Edge of Desire is a hit TV drama in Brazil that chronicles the life of a transgender man, becoming a national pastime that opens up discussions about gender identity according to the New York Times report on Saturday.
The TV show follows Ivan and his journey of self-discovery in transitioning from a woman to a trans man.
Gloria Perez, writer and creator of the show, said that it was time for the country to start discussing about individuals with non-conforming gender identities. "I thought it was time for us to talk about it," she said.
She added that what she had in mind was a character that people would be drawn to empathetically and would spark conversations among viewers.
The show is carried by the country's biggest player in television, Globo, which also popularly showed programs that pushed debates on issues such as gay relationships and interracial unions. This is the first time that the main character is a transgender man.
Actress Carol Duarte who played Ivan said that despite the challenge brought by the role, the reception was encouraging.
"The reaction has been so warm and supportive," Duarte commented. "People are cheering for Ivan to find his own happiness."
The runaway success of the show comes at a time when the deeply conservative Brazil society is still coming to terms with the extent of acceptance for members of the lesbians, gays, bisexuals and transgender (LGBT) community.
Pending at the Supreme Court are two cases involving a shopping mall that refused a trans woman to access a restroom and another that questioned the legal requirement to undergo sex-change surgery to be granted legal gender recognition.
Landmark court rulings have also bolstered advances in LGBT rights such as legalizing same-sex marriage in 2013 and recognizing gender of trans people for official identity cards. Additionally, recent policies in healthcare allowed transition-related care, such as hormone replacement therapy, more accessible.
Advocates, however, believe that the judicial decisions are not enough. For as long as there are no legislations in place, these privileges are going to remain reversible.
Law professor Ligia Fabris Campos of Getulio Vargas Foundatino agreed, saying, "This issue needs to get out of the courts and into legislation in order to clarify and assure trans rights in a uniform way."
The current political landscape makes enactment of such legislations uncertain. Political parties and influential organizations such as the Church are dominating the public conversation concerning LGBT rights with their conservative views.
The leading presidential candidate for next year's election, Jair Bolsonaro, for example, publicly sneers at gay people and calls out trans women who use gendered restroom. Therapy that can allegedly reverse homosexuality was also considered permissible by a recent court decision.
In addition, gay and transgender people are still facing harsh discrimination and vulnerable to violent attacks.
There were 144 trans victims who were killed last year according to the non-profit organization National Association of Transvestites and Transsexuals. This year, they counted 138 killings that include the shocking public beating and murder of transgender woman Dandara dos Santos that was caught on video and posted online.
In a way, Ivan has become a national icon for transgender issues and the show itself, according to Perez, is a reflection of Brazilian society at any given moment.