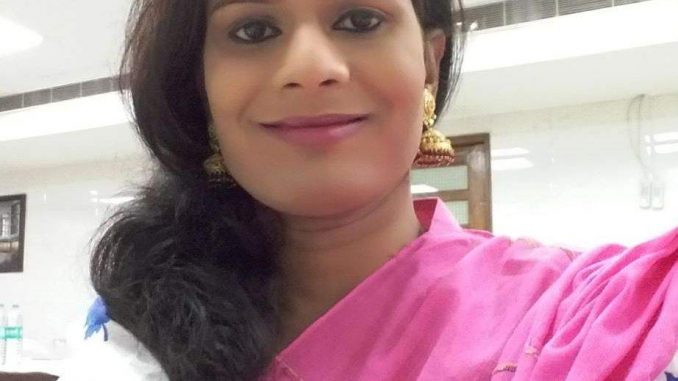 "A handful of us becoming judges, principals won't bring a change. Till transgenders are working as sex-workers and begging in trains, individual successes mean nothing," Joyita Mondal, the first transgender woman appointed as judge, told the Indian Times last July.
Mondal, who left her Kolkata home for Siliguri in 2009 and then to Islampur in Uttar Dinajpur district a year after, said that she will vow to work to ensure that members of the transgender community will have access to job opportunities.
"Even if they don't have much qualification, they can at least be appointed as Group D staff where physical labour is involved," she said. "I have not come from Kolkata to Uttar Dinajpur for just my fight. I cannot ignore my community because of whom I have reached this position. I would request the government to first start government jobs for transgenders so that our community gets dignified work. I consider work of coolies, peons or other Group D work as dignified."
Transgender people are historically revered in the country's ancient history and held powerful roles in society. However in present-day India, they are thought to be good for singing and dancing at weddings or during childbirth and not much else.
The situation forced many to resort to begging and working as prostitute, something that Mondal wants to do something about. She hopes to see transgender workers employed in government and private sector holding regular jobs.
"Even if 2-3% of transgenders in Islampur get dignified jobs, I would consider my appointment as beneficial for my community," she said. "They would not have to work as sex workers for Rs 150-200 and can have a good sleep at night. Even as I move around in air-conditioned cars now, my people beg at day and work as sex workers at night."
Aware that her appointment on July 8 can quickly become symbolic, she asserted she will not allow it to happen.
"All governments want to appoint one person from a weaker community to a top post so that voices of others of the community are muffled. I would not let that happen," she said.
Mondal has come a long way from her early struggles. When she moved to the district, she was refused hotel accommodation and forced to sleep in bus shelter. She and her friends founded Dinajpur Notun Alo (Dinajpur New Light), an organization that has worked with 2,200 transgender individuals in the region.
She has since given legal aid to 200 transgender people, and the organization had also built a nursing home for the aged in 2015 and secured voter ID for transgenders working in Islampur brothels.
In 2016, she had made history as the first transgender to vote from her district.
When asked about the condition of Muslim transgender individuals in the district, she said that are still considered a 'sin' in patriarchal Muslim society. They are not financially independent and cannot escape the harsh treatment and realities they face in their household.
Surrounded by supportive community of Uttar Dinajpur, she vowed to never quit like Manabi Bandopadhyay, the first transgender principal in Krishnanagar Women's College in Nadia district.
"People of Uttar Dinajpur love and respect me a lot. I don't face discrimination," she concluded. "I will never quit."