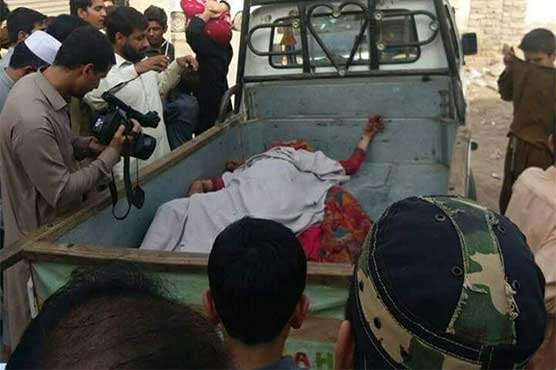 Police are investigating the circumstances leading to the death of an unidentified transgender body that was found in the northwestern Pakistani city of Peshawar according to an AFP report published by Channel News Asia website on Sunday.
The body was already decomposed when discovered on Sunday. It was dumped on farmland in the city's low-income district of Tehkal.
Officials say that the person could be about 25 years old. Police investigation is underway as well as efforts to identify the deceased.
Local police officer Zahoor Ahmad told AFP that after the police took photos and fingerprint makrs, the body was buried early Sunday.
Additional details from the Indian Express described the body to be three days old and bore signs of torture.
The news brings to focus on the current condition of transgender people living in this deeply conservative Asian country.
Pakistan was hailed in 2009 for leading in expanding LGBT rights by granting its transgender citizens the right to secure official identity cards and documents that reflect their gender identity. It is also recognized to be one of the first countries in the world to establish the third gender option.
Over the years, state legislation and court judgments have pushed the envelope further. For instance, transgender citizens were granted the right to vote in 2012 and equal rights in 2012.
Moreover, this year, the Lahore High Court passed an order to count transgender people in the next national census.
Additionally, the Allama Iqbal Open University in Islamabad established free programs for transgender students early this month with the goal of providing educational opportunities for them.
The government also announced June of this year to issue passport with transgender category.
However, the life of transgender Pakistani is still tough. They suffer discrimination in society and pushed to live as pariah.
Finding little chance to get employed in the labor market, they often resort to begging or to working as sex workers and vulnerable to extortion and violence.
In August, one was killed when armed men opened fire at a group of transgender people. TransAction, a Peshawar-based rights group, estimated that there are 50 transgenders killed from 2015 to 2016.
Official statistics from a census done August of this year estimated that there are 10,000 people who identified as transgender, a number that advocates claimed is lower than the actual population of the transgender community.
Studies from non-profit organizations and development groups revealed that there are size could be in the hundreds of thousands.