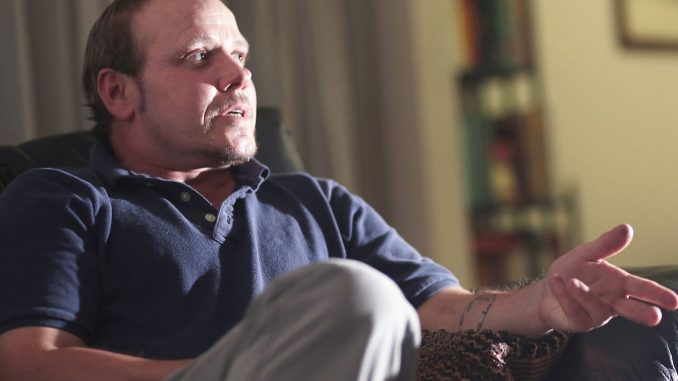 The World Health Organization marks the month of October each year as breast cancer awareness month with the goal of letting people know about breast cancer, early detection and treatment.
It is also a chance to educate that men can be stricken with breast cancer too. According to estimates, 2,500 out of 255,000 patients expected to be diagnosed with breast cancer will be people who are born male.
And for transgender men, the threat of being diagnosed with the disease may be unknown but real.
Casey Sexton, 54, born and raised as female from Middleton, underwent medical procedures to become a man in a report by the Wisconsin State Journal.
He changed name, took testosterone treatment, and had his breasts removed six years ago as part of his transition to a male identity.
Last year, already living as a transgender man, he was diagnosed with breast cancer.
"I thought, 'You've got to be kidding me,'" he said not believing the news at first. "Out of all the things I could get, I get that?'"
Her struggle opened up the singularly unique challenges facing transgender people and the medical professional treating them such as reluctance to seek medical care, denials from insurance programs, and how to safely balance hormones in the body.
Sexton however had only praises for UW Health and the quality of healthcare he received.
He explained, "They treated me with respect… They welcomed me."
The facility is considered one of the 303 LGBT care-affirming institutions in the 2017 Healthcare Equality Index by the Human Rights Campaign.
The accepting and respectful treatment he got was far from the ordeal other transgender patients suffered when diagnosed with breast cancer. The Huffington Post reported in June 2015 of Jay Kallio, a transgender men, who was refused to be treated by his doctor who had issues with his gender identity.
Dr. Mark Burkard, Sexton's attending oncologist at UW Health, explained that his breast removal surgery during his transition decreased his chances in developing breast cancer but didn't eliminate it. The testosterone treatment may have also decreased his risk but might increase it in another.
His ovaries, which some transgender men would have removed, might also contributed to his risk.
When he was diagnosed in April last year, the cancer was described relatively aggressive and had spread to many lymph nodes.
The insurance company initially declined to pay for his treatment because of the issue on his identity. His papers from the jewellery repair job company where he worked marked him as male, but his medical files listed him as female.
The insurer later on agreed to cover the treatment, which included eight rounds of chemotherapy, three surgeries, and more than a month of radiation. after his boss called up and explained the situation.
There was also a question about the safe level of hormones in his body.
Sexton is taking a drug that blocks estrogen in order to reduce the chances for the cancer returning but he experienced hot flashes that he never had to deal with when his menstruation stopped years ago upon starting a male hormone therapy.
Burkard also voiced concerns about continuing testosterone intake as it increases the risk. Stopping it however would be challenging for Sexton to continue living as a male. In the end, after discussing the trade-offs, his doctor decided to let him continue taking testosterone.
"I thought it was a reasonable and fairly safe, but not absolutely safe, decision," Burkard said.
Sharing his story to the many, Sexton hoped to encourage transgender patients to get medical attention when they needed it despite of the challenges in the healthcare system.
"Transgender people should know that these things do happen, and you have to get it taken care of, have it checked out. Go somewhere where you feel safe," he said.